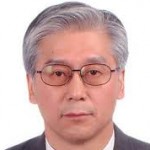 Cui Liru
Former President, China Institutes of Contemporary International Relations
Cui Liru is Former President of China Institutes of Contemporary International Relations (CICIR).
Apr 04, 2023

Both countries must correctly handle the difficult problems arising from the competition or cooperation dichotomy using the great wisdom found in their traditional cultures. Both can rise together.

Sep 14, 2022

For the United States, any country that seems to pose a challenge cannot be tolerated. The abrupt transformation of China-U.S. relations into a strategic rivalry arose directly from the perception that China's development poses a threat to U.S. dominance.

Feb 16, 2022

American anxiety about China shows that China has become a "near-peer" competitor to the United States. But the process of competition will not be dictated by the U.S. alone. The impact will only be revealed through interaction over time and the handling of key issues.

Sep 18, 2021

The U.S. president's hands are tied by Democrats' slim majority in Congress, and Republican are piling on the pressure ahead of elections. So it will be tough for the U.S. to change its policy course anytime soon, so long as those in policymaking circles stick to their views.

Mar 30, 2021

Reflecting on the recent meeting in Alaska between China and the United States, one might be tempted to worry about the tough U.S. posturing. Closer examination, however, suggests it was just political theater staged for the media and domestic observers.

Dec 26, 2020

The new U.S. president will adjust the country's China policy, but the general approach — which reflects the mainstream views of American voters — is not likely to change. What will change is the manner in which U.S. policy is carried out, and here there is uncertainty.

Sep 18, 2020

The choice is clear: China and the United States can either find ways to make things tolerable or simply capitulated to ever-worsening relations and consequences that go beyond our imagination at the moment.

Feb 06, 2020

Strategic currents and cross-currents have resulted in a complex geopolitical stew. China is playing a constructive role in helping keep the heat down as it encourages a solution based on "multiparty consultation."

Nov 27, 2019

A broad perspective and reference to history is required to properly understand and respond to the recent difficulties. There is reason to keep a positive attitude.

Jun 21, 2019

The trade war is only the latest twist in a tangled China-US relationship. For the two sides to find common ground, the US must accept China's rise to superpower status on an equal footing, and China should acknowledge the post-World War II order that the US built.