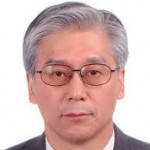 Cui Liru
Senior Researcher, Taihe Institute
Cui Liru is a senior researcher at the Taihe Institute and Former President of China Institutes of Contemporary International Relations (CICIR).
Nov 27 , 2019

A broad perspective and reference to history is required to properly understand and respond to the recent difficulties. There is reason to keep a positive attitude.

Jun 21 , 2019

The trade war is only the latest twist in a tangled China-US relationship. For the two sides to find common ground, the US must accept China's rise to superpower status on an equal footing, and China should acknowledge the post-World War II order that the US built.

Apr 12 , 2019

China-U.S. relations are now "too big to fail," and thus the two countries must seek a new pragmatic balance in their relationship.

Mar 14 , 2019

To truly understand what led to the collapse of the second Trump-Kim summit, one must assess the context and values of each party involved.

Feb 12 , 2019

The China-US relationship is changing.

Jul 25 , 2018

Despite increased tension and sociopolitical changes, China and the US must continue to find common ground for cooperation to promote peace and stability in a multipolar world.

May 04 , 2018

It is in the two countries' fundamental interests to handle the issue in a rational manner, and avoid a lose-lose outcome.

Feb 01 , 2018

In a recent speech, Xi Jinping referred to a "period of historic opportunities" instead of a "period of strategic opportunities."

Oct 09 , 2017

It is well known that tremendous differences exist between China and the US, the world's two most important countries. How can this gap be breached?