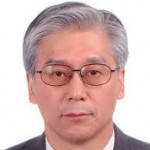 Cui Liru
Senior Researcher, Taihe Institute
Cui Liru is a senior researcher at the Taihe Institute and Former President of China Institutes of Contemporary International Relations (CICIR).
May 04, 2018

It is in the two countries' fundamental interests to handle the issue in a rational manner, and avoid a lose-lose outcome.

Feb 01, 2018

In a recent speech, Xi Jinping referred to a "period of historic opportunities" instead of a "period of strategic opportunities."

Oct 09, 2017

It is well known that tremendous differences exist between China and the US, the world's two most important countries. How can this gap be breached?

Aug 29, 2017

Even as the US-China relationship goes through an inevitable crisis, there are grounds for cautious optimism.

Feb 10, 2017

The new president's simplistic and arbitrary approach other countries is a double-edged sword that will bring a series of negative impacts on US foreign policies. While his China policy seems to be a work in progress, his sense of 'two Chinas' will pose a serious challenge to the diplomatic framework that has provided stability since the Nixon administration. Meanwhile, China should adhere to its own agenda and avoid being distracted by outside provocations.

Nov 30, 2016

While the president-elect's rhetoric suggests an isolationist turn, the reshaping of the US political landscape and Trump's pragmatic, businesslike approach to decision-making suggest that his policies still defy easy prediction. Demanding that subordinates be highly loyal and obedient, he can be unscrupulous in order to achieve his goals, but at the same time does not lack flexibility in tactics.

Oct 31, 2016

China-US relations have reached a new historic juncture, which is characterized by new dynamics in the interactions between the two countries at a strategic level. The result is a new configuration of China-US relations that will be stable if the US can set aside its eagerness to be dominant across the globe.

Aug 10, 2016

China believes that it can cultivate a relationship with the U.S. based on peaceful co-existence. However, the South China Sea is proving a collision point between U.S. hegemony and Chinese interests in safeguarding its own security and development.

Jun 15, 2016

China is unswervingly committed to its path of peaceful development, and believes China and the US can cultivate a state-to-state relationship featuring long-term peaceful co-existence against a new historical background. Seeking common ground while shelving differences is an effective, important principle that has served both countries well and would continue to do so in the future.

Mar 29, 2016

The process of globalization has dramatically transformed state-to-state relations at regional levels: As bonds of community of interest are being formulated on greater scales, cooperation will become essential for coexistence in the future. China-US cooperation in the construction of regional order for the Asia-Pacific is not only in their fundamental interests, but also the two major countries' historical responsibility for the area.