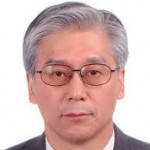 Cui Liru
Senior Researcher, Taihe Institute
Cui Liru is a senior researcher at the Taihe Institute and Former President of China Institutes of Contemporary International Relations (CICIR).
Jan 14 , 2015

Cui Liru describes a transforming international picture of national power relations, one that is moving toward a multipolar world of influence. In order to avoid the possibilities or true confrontation, China must more clearly realize what it wants to achieve in the world, and also needs to imagine what a peaceful coexistence with the U.S. would look like.

Nov 19 , 2014

The shortest state visit in the history of the China-U.S. diplomatic relationship yielded important accomplishments in forming a new bilateral relationship, establishing complementary goals, and creating an impactful Joint Declaration on Climate Change.

Apr 14 , 2014

A major trend accompanying the multi-polarization of the international political economy is the eastward shift of the world's economic and political gravity center, from the two sides of the Atlantic to the Asia-Pacific, writes Cui Liru.

Jan 24 , 2014

In an excerpt from an article to be published in the first issue of the 2014 Fudan American Review, Cui Liru examines the United States' rebalance to the Asia-Pacific and explains why China has become its strategic competitor in the region.