The visit by President Xi Jinping to the UK was an extraordinary success. Hailed as a "super state visit", it was a milestone in China-UK relations and has truly ushered in a "golden era" of bilateral ties that was never seen before.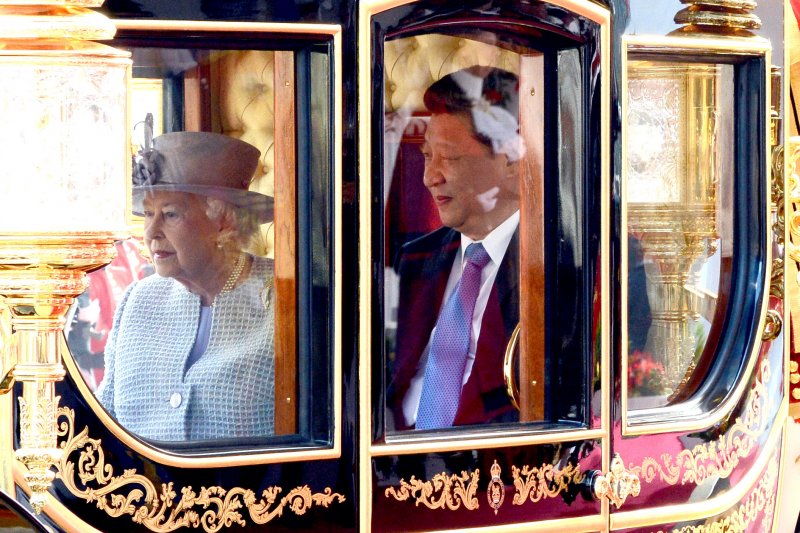 For years, Britain has been a frontrunner in developing ties with China among Western countries. During the visit, building on the strong recent momentum, the two sides locked in 59 important deliverables, marking a new high in bilateral ties. One of the two most strategically significant outcomes is the new characterization of bilateral relations, which is called a global comprehensive strategic partnership in the 21st century. The closeness of ties implied by the words clearly sets Britain apart from the other Western countries. The other is the enormous total sum of trade and commercial agreements signed. It amounted to around £40 billion (roughly $63 billion), the highest ever in one single outbound visit by a Chinese leader, turning Britain into China's largest trading partner in the EU. The visit has shown to the world a solid example of how two countries can understand each other and both benefit through cooperation despite differences in social systems.
A main reason for such impressive headway in China-UK relations is the UK's decision to adjust its foreign policy by distancing itself from its longtime ally, the United States, and looking east with a clear intention to warm ties with China. No matter how the United States has indicated its displeasure, Britain seems determined to follow its own course.
The benefits of this policy shift are certainly overwhelming. To start with, Britain knows that in order to propel its economy, China and other Asian economies are indispensable partners. In 2014, China alone accounted for 9% of Britain's total foreign trade. It is estimated that by 2025, China's investment in Britain will reach £205 billion, making the Asian economic giant one of Britain's primary sources of foreign capital. Asia is undoubtedly the most appealing market for British businesses. Between 2010 and 2020, Asia will need US$8 trillion of investment to boost its infrastructure. It is definitely a golden opportunity that Britain would not want to miss.
Secondly, as China rises, the global center of gravity is shifting to the East. Being the world's second-largest economy, China has been a strong driver of growth and prosperity across Asia and the world. Asia, as the world's economic powerhouse, accounts for one-third of the world's GDP, two-thirds of foreign reserves and over half of annual global growth. Estimates from key American academic institutions show that by 2030, China will overtake the United States as the largest economy in the world and Asia's economic output will surpass that of Europe and America combined. The global political and economic centers of gravity will both move to Asia. The "Asian century" will arrive. From its imperial past, Britain has learned over time that its future lies in China and Asia as a whole. Why not take an early step forward and cement ties with the region so that Britain will be prepared when the "Asian century" materializes?
Moreover, Britain does need friends outside the EU and NATO. As global power shifts to the East, Britain is eager to forge closer contact with Asian countries. Its "special relationship" with the United States is fading. Actually both sides have claimed that their relationship is not "special" anymore. As the Franco-German leadership entrenches in Europe and the chance of "Brexit" increases with over half of Brits supporting the idea, Britain is more inclined to seek partnership and friendship in the East. Stronger ties with China are, of course, its top priority.
In short, for Britain, ultimately, national interests trump ideology and its special relationship with the United States. That is why it has chosen to look east, vowed to become China's best partner in the West, joined the AIIB and rolled out the red carpet for President Xi.
The latest shifts in Britain's diplomacy send multiple signals. They reflect the ongoing power redistribution in the world and contribute to the process of forming a new type of international relations, to global peace and development and to the sustained rise of China and Asia and continued gravity shift to this region. They also highlight the UK's need for a robust relationship with China and to stay an independent global power vis-à-vis the United States. In a sense, they are signs of the changing international landscape and the diminishing predominance and influence of the United States. As for China, those signs are definitely good news. Stronger ties with Britain will get the United States, other European countries and Commonwealth nations more interested in promoting ties with China. This will help China expand its global outreach and be more poised for the future.