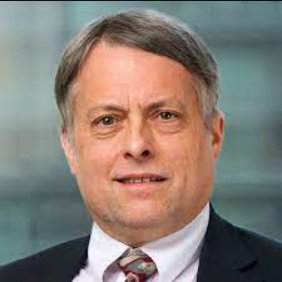 Doug Bandow
Senior Fellow, Cato Institute
Doug Bandow is a Senior Fellow at the Cato Institute. A former Special Assistant to President Ronald Reagan, he is author of Tripwire: Korea and U.S. Foreign Policy in a Changed World and co-author of The Korean Conundrum: America's Troubled Relations with North and South Korea.
Jul 22, 2021

China's "Wolf Warrior" diplomacy continues to increase suspicion and distrust abroad. China should move beyond rhetoric and work on cultivating a positive international image.

Jun 10, 2021

China and the U.S. share misguided illusions of the other that remain unproductive and even dangerous. Both governments must strive to see each other clearly and cooperate in the face of increasing public hostility.

May 27, 2021

The perception of righteous values and a sense of inflated confidence is hurting relations between the U.S. and China.

Apr 17, 2021

A meeting in Anchorage, representing the midway point between the U.S. and China, was nothing close to a middle ground for either country. Without a productive agenda that includes compromises, the two great powers are not going to be able to cooperate.

Mar 25, 2021

When two highly motivated powers compete for influence, its defenders prepare for the worst - full blown military conflict. The cost of deadly conflict must weigh heavily on the minds of national leaders before they take their next steps.

Mar 03, 2021

In engaging with North Korea, the Biden administration must avoid the "strategic patience" employed during the Obama years. China may be in the prime position to mediate between Pyongyang and Washington.

Jan 22, 2021

The United States needs to have greater cooperation with its allies in order to achieve more effective relations with China.

Dec 26, 2020

While we wait for the Biden administration to transition into office, there are several steps Beijing should take to encourage a more productive relationship between the two governments.

Nov 10, 2020

How will the U.S. and PRC relationship evolve with the election of Joe Biden? Both At the very least, both Republicans and Democrats must decide that a new cold war with China is not an option and that cooperation remains essential.

Oct 08, 2020

Recent increases in detentions of foreign nationals has given rise to international suspicion, misunderstanding, and hostility towards China. If the PRC hopes to reverse the rapid decline in relations with Western states, it should address the negative impact of its laws and procedures on its international reputation.