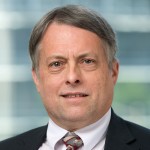 Doug Bandow
Senior Fellow, Cato Institute
Doug Bandow is a Senior Fellow at the Cato Institute and a former Special Assistant to President Ronald Reagan. He is author of several books, including "Foreign Follies: America's New Global Empires(Xulon)".
Apr 01 , 2019

Americans should be confident in their future. China poses a serious challenge, but Washington can do much to prevent relations from turning violent.

Mar 05 , 2019

The Trump-Kim negotiations were cut short last week before a breakthrough agreement could be made. The United States and North Korea are not the only party with an interest in the proceedings— South Korea, China, and Russia also have stakes in peace on the Korean Peninsula.

Jan 28 , 2019

The second Trump-Kim summit is now expected to take place in February, signaling that Kim Jong-un may be prepared to turn his country into a more respectable member of the international community.

Jan 08 , 2019

Economic liberalization under Deng Xiaoping unleashed an entire nation's creativity, determinism, and dynamism. However, the current Chinese leadership is retreating almost across-the-board from the policies during that transition, abandoning its predecessors' willingness to allow freedom to emerge in the PRC. The new year offers the Chinese government an opportunity to rethink how it engages its people and the world.

Nov 02 , 2018

If the Trump administration desires to promote human rights, it first should take them seriously for allies as well as adversaries. Second, Washington should recognize the limits of its reach. Attempting to improve human rights in China is a worthy objective, but one largely beyond America's capabilities.

Oct 04 , 2018

Instead of whining about China's stance on North Korea, President Trump should address Beijing's interests in the North's future.

Aug 17 , 2018

Relations between China and much of the West appear to be moving in reverse. The PRC risks losing its best friends abroad.

Jul 20 , 2018

To his credit, President Trump was willing to help break the Korean deadlock. But the recent summit was a beginning, not the end. Washington needs to build a relationship with the Kim government, and that process will be smoother if the U.S. also improves its ties with Beijing.

Jul 04 , 2018

How can China and the U.S. maintain satisfactory bilateral relations? Doug Bandow presents three ways the countries could begin to get their relationship right before more serious controversies arise.