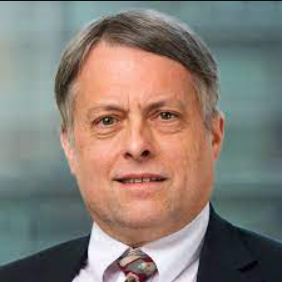 Doug Bandow
Senior Fellow, Cato Institute
Doug Bandow is a Senior Fellow at the Cato Institute. A former Special Assistant to President Ronald Reagan, he is author of Foreign Follies: America's New Global Empire.
Sep 30, 2022

The Russo-Ukraine conflict has raged on and looks to continue into the near future, straining relations in Europe. The ripple effects of military conflict involving a pronounced foe of the United States has created an even more tense climate on a global stage that already sees U.S.-China relations declining at an alarming rate.

Sep 06, 2022

China's aggressive manner of dealing with international relations has led to a harsh assessment of Chinese leadership in the global arena. To create a less hostile environment, Beijing needs to rehabilitate its foreign image - if not recalibrate its often controversial political goals.

Jul 12, 2022

The U.S. and South Korea continue to look for ways to address the challenges with North Korea, while hoping for the involvement of China. Yet, China is unlikely to get involved unless its interests are also met in the process.

May 31, 2022

If the United States and China went into armed conflict, it would be ruinous for both nations. The two governments must work together to find common ground, address arising issues, including tensions with Taiwan, and prevent war.

May 12, 2022

China's overtures to Pacific Island states has been met with somewhat sharp rebuffs from U.S. and Australian officials - attacks that one might say mirror China's oft-criticized foreign relations methods. The emphasis on military force in the Pacific underscores the importance of this part of the world to the future of the international order.

Mar 22, 2022

The CCP's 20th Congress will meet this fall. With many leadership posts expected to change hands, now is a good time to begin evaluating who Xi's Party values, and how changes will affect the future of China.

Jan 24, 2022

The new year does not look promising for an understanding on Korean issues as U.S.-China tensions persist. Stronger cooperation and coordination is needed to ensure certain peace and stability.

Dec 08, 2021

President Joe Biden and Xi Jinping finally talked, but now comes the hard work of resolving differences and managing others to maintain the world's most important bilateral relationship.

Nov 09, 2021

China's image abroad is a pressing concern for its senior leadership. If they hope to expand their international influence, Chinese officials must accept criticisms of their actions or risk alienating societies who share differing values.

Oct 07, 2021

The fallout of the AUKUS deal has the potential to alter the landscape of relationships in the Pacific region. By entering a nuclear arms deal with Australia, the U.S. and U.K. are applying pressure in the showdown between China and its Western counterparts.