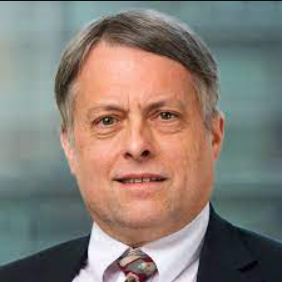 Doug Bandow
Senior Fellow, Cato Institute
Doug Bandow is a Senior Fellow at the Cato Institute. A former Special Assistant to President Ronald Reagan, he is author of Foreign Follies: America's New Global Empire.
Jan 24, 2022

The new year does not look promising for an understanding on Korean issues as U.S.-China tensions persist. Stronger cooperation and coordination is needed to ensure certain peace and stability.

Dec 08, 2021

President Joe Biden and Xi Jinping finally talked, but now comes the hard work of resolving differences and managing others to maintain the world's most important bilateral relationship.

Nov 09, 2021

China's image abroad is a pressing concern for its senior leadership. If they hope to expand their international influence, Chinese officials must accept criticisms of their actions or risk alienating societies who share differing values.

Oct 07, 2021

The fallout of the AUKUS deal has the potential to alter the landscape of relationships in the Pacific region. By entering a nuclear arms deal with Australia, the U.S. and U.K. are applying pressure in the showdown between China and its Western counterparts.

Sep 18, 2021

While Beijing has used Washington's troop withdrawal out of Afghanistan to their advantage, the aftermath might put the U.S. in a better standing on the geopolitical stage.

Aug 24, 2021

North Korea has presented an issue to both China and the U.S. since the ceasefire halted the Korean War in 1953. Though both nations share common security interests regarding the Hermit Kingdom, the desired outcome may drive a wedge between them.

Jul 22, 2021

China's "Wolf Warrior" diplomacy continues to increase suspicion and distrust abroad. China should move beyond rhetoric and work on cultivating a positive international image.

Jun 10, 2021

China and the U.S. share misguided illusions of the other that remain unproductive and even dangerous. Both governments must strive to see each other clearly and cooperate in the face of increasing public hostility.

May 27, 2021

The perception of righteous values and a sense of inflated confidence is hurting relations between the U.S. and China.

Apr 17, 2021

A meeting in Anchorage, representing the midway point between the U.S. and China, was nothing close to a middle ground for either country. Without a productive agenda that includes compromises, the two great powers are not going to be able to cooperate.