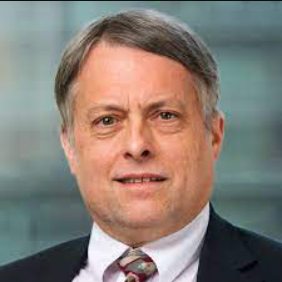 Doug Bandow
Senior Fellow, Cato Institute
Doug Bandow is a Senior Fellow at the Cato Institute. A former Special Assistant to President Ronald Reagan, he is author of Foreign Follies: America's New Global Empire.
Aug 07, 2023

Washington has recently made attempts to repair its relationship with Beijing, but with limited success. As the 2024 U.S. presidential campaign approaches, Chinese officials should seek to calm ties involving the U.S. and other Western states.

May 31, 2023

President Joe Biden has expressed optimism about the U.S.-China relationship. But regardless of whether his positive outlook is warranted, disengagement is "not the way out." Washington and Beijing must find a new way to get along.

Apr 04, 2023

China has maintained a minimal presence in the Middle East over the last few decades, but Beijing's mediation between Iran and Saudi Arabia demonstrates that Beijing is staking out a new, positive role in the region.

Feb 27, 2023

While both China and the U.S. share blame in the increasing tensions between the two nations, it's imperative that Presidents Biden and Xi find a way to rescue the relationship. Stateside, U.S. officials should seek support across the political spectrum to put a floor under American policy toward the PRC, as well the bilateral relationship.

Feb 09, 2023

The discovery of a Chinese surveillance satellite over the continental U.S. has led to the most direct speculation of direct conflict with China so far this year. America's current and previous power struggles with hegemonic, powerful nations shows what may be missing from the equation when it comes to smoothing over U.S.-China ties.

Jan 19, 2023

America and China have no choice but to engage each other and the nature of their future relationship might be uncertain and even difficult, but will inevitably be close. But while recent diplomatic and leadership moves have indicated that Xi Jinping wants to improve relations with Washington, skeptics warn against believing that the policy of the PRC has changed fundamentally.

Jan 11, 2023

The thought of full-blown war with China has become mainstream in the aftermath of Russia's Ukraine invasion. A potent mix of simmering animosity and economic concerns have created a heated climate that both sides need to take a step back from before the U.S. or China falls victim to the intoxicating pull of escalation.

Dec 22, 2022

War would be a disaster for all. And as Washington policymakers seem to be moving further in that direction, China and the U.S. must contemplate the consequences of military conflict and remember that it would not be their leaders who pay the price, but their people.

Dec 02, 2022

The DPRK places Northeast Asia at risk, and their current military trajectory could pose problems for the PRC as well as the U.S. and its allies. So despite their fundamental differences, it's in the best interests of both Washington and Beijing to find opportunities to cooperate to promote regional stability.

Nov 15, 2022

U.S.-China relations seemingly take place between two inevitable foes, descending each week over a multitude of rows ranging from economic to ideological. However, the imminent threat that each side believes the other to be is an exaggeration of manageable competition between two powerful and influential nations.