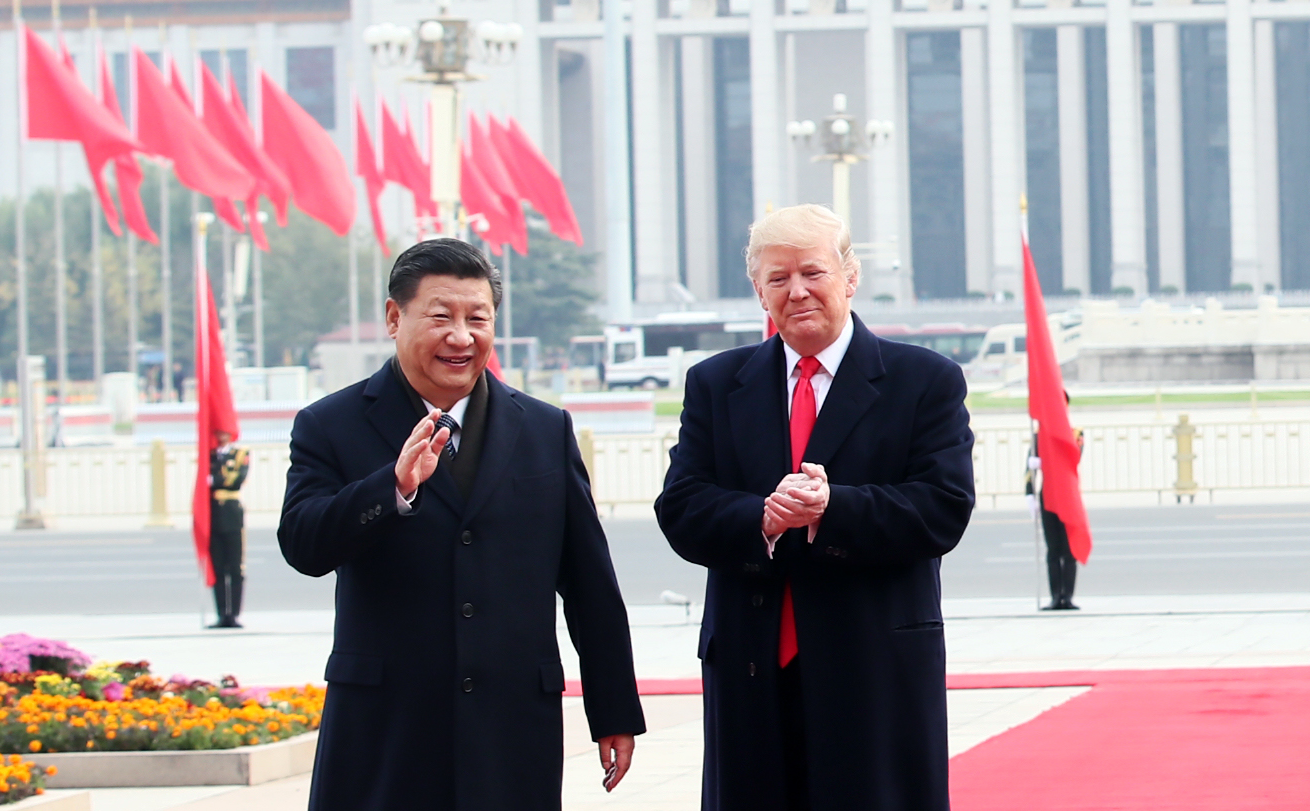 Chinese and U.S. companies signed deals worth more than 250 billion U.S. dollars during President Donald Trump's state visit to China.
Chinese President Xi Jinping on Thursday revealed the figure after he and President Trump witnessed the signing of the agreements.
China and the United States have huge potential in reciprocal economic and trade cooperation, Xi said.
Deals include purchases of Boeing aircraft, Ford automobiles, U.S. soybeans and joint development of liquified natural gas in Alaska.
Being the world's biggest developing economy and developed economy, China and the United States are highly complementary rather than competitive, Xi said when meeting with business delegates from both countries.
"We are willing to expand imports of energy and farm produce from the United States, deepen service trade cooperation. We hope the U.S. side will increase exports of civil technology products to China. We will continue to encourage Chinese companies to invest in the United States. We also welcome U.S. companies and financial institutions to participate in the 'Belt and Road Initiative'," he said.
Given the rapid growth of bilateral trade, it's unavoidable to have friction, said Xi. The two sides should uphold the principles of equality and mutual benefit, mutual understanding and accommodation, and handle disputes through dialogue and consultation, he said.
In the meantime, Reuters reported that President Donald Trump can return to the United States claiming to have snagged over $250 billion in deals from his maiden trip to Beijing. Whether those deals live up to the lofty price tag is another question altogether.
Watched by Trump and China's President Xi Jinping at a signing ceremony in Beijing, U.S. planemaker Boeing Co, General Electric Co and chip giant Qualcomm Inc sealed lucrative multi-billion dollar deals.
"This is truly a miracle," China's Commerce Minister Zhong Shan said at a briefing in Beijing.