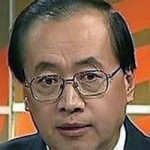 Li Shaoxian
VP, China Institute of Contemporary Int'l Relations
Li Shaoxian is Vice President of the China Institutes of Contemporary International Relations.
Aug 24, 2015

The Iranian nuclear deal, formally known as the Joint Cooperation Plan of Action, is attributable to foreign policy adjustments by both the US and Iran, and the decision to meet each other half way.

May 20, 2014

Li Shaoxian writes that three decades after the inaugural Conference on Interaction and Confidence-Building Measures in Asia (CICA), the forum now has 24 member states with 13 observers and serves as Asia's voice on major regional and international issues.

Dec 11, 2013

Li Zhaoxian writes that the interim agreement on Iran does not bode well for a fundamental change in US-Iran relations, and that the eventual resolution of the nuclear issue will likely remain an extravagant hope.

Sep 05, 2013

Li Shaoxian weighs the risks and potential consequences of a US military strike on Syria, concluding that once there is military intervention the hope for reconciliation will become slimmer.

May 10, 2013

The timing of Palestinian President Mahmoud Abbas and Israeli Prime Minister Benjamin Netanyahu's visits to China is of great significance, sparking the interest of the international community, especially as hopes to renew the Middle East peace process emerge. As Li Shaoxian explains, success can only come through the cooperation of China and the US.