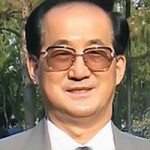 Ma Jiali
Director, China Reform Forum
Ma Jiali is Director of the Center for Strategic Studies at China Reform Forum.
Jun 29, 2023

India wants to maintain cordial relations with multiple entities on the international stage, while the United States seeks a tighter alignment. Despite U.S. inducements, India is not likely to abandon its fundamental diplomatic philosophy of strategic autonomy.

Mar 04, 2020

The president of the United States surprised his Indian counterpart by touting U.S. friendship with India's arch rival, Pakistan. Such gaffes aside, India is looking to America for some advantages, while balancing relations with China.

May 16, 2018

The two sides should demonstrate political resolve and find a fair and reasonable solution acceptable to both on the basis of strategic mutual trust, mutual understanding, and mutual accommodation.

Sep 15, 2017

Both sides have stood down on Donglang, but China and India both have a lot to do to repair their strained relationship.

Jun 04, 2014

Given the outcome of the recent Indian election, Ma Jiali discusses the implications of Prime Minister Narendra Modi's leadership on Sino-Indian relations. Moreover, Jiali asserts that a logical step in Modi's plan of reform is to strengthen ties with China. Jilai states that, due to China's commitment to Sino-Indian relations in the past, a Sino-Indian partnership is indeed feasible.

Dec 19, 2013

With the advent of the Chinese dream at the 18th CPC Congress, many international relations experts have attempted to compare the Chinese and the American dream. But now, Ma Jilali focuses on the Indian dream and how each nation's respective dream could boost cooperation between the countries.

Aug 08, 2013

After a year of delay, the trial of Bo Xilai, the former Communist Party secretary of Chongqing municipality, is finally about to begin. Ma Jian describes his real offense is that he challenged the Chinese Communist Party's way of doing things.