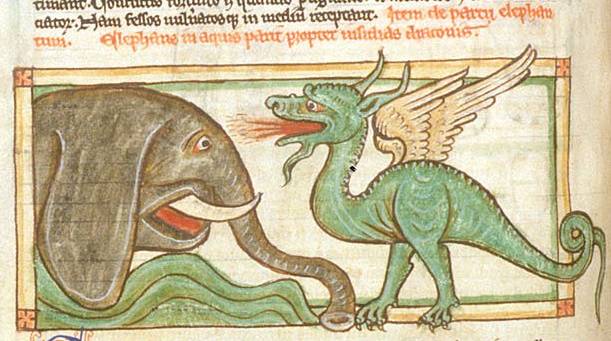 President Xi Jinping met Indian Prime Minister Narendra Modi in Wuhan on 27 and 28 April, attracting close international attention and heated comments.
The two neighbors are joined by mountains and rivers and they are on fairly good terms with each other on the whole. However, outstanding issues like border disputes, exiled Tibetans, and regional security, cause friction or even conflict to sometimes flare up. There was even a serious standoff at Doklam last year. Their two peoples remain upset and have to work hard to recover and reduce misgivings, increase mutual trust in military fields, and maintain peace along the line of actual control.
China-India economic relations have stopped hovering and started taking off in recent years. Trade has been increasing by 20% year-on-year. India is China's largest contract market and its second largest investment destination in South Asia. Over 800 Chinese companies now operate in India. There are also successful Indian businesses in China. Nonetheless, judging from the economic aggregates of these two countries, there remains a big gap between the current figures and their potential.
In the field of cultural exchanges, there are 14 sets of twinned provinces/states and cities between the two countries. Personnel exchanges are at their highest level in the 68 years of diplomatic ties. Over 20,000 Indians are now studying in China. The number of Chinese scholars visiting India is increasing with each passing day. Bollywood movies are quite popular in China. However, against the total population of 2.7 billion, these exchanges are far from enough.
Despite the progress made, China-India relations still suffer from insufficient mutual trust, with lack of motivation for further growth, and a risk of deterioration. In light of this, the informal summit meetings, including the one-on-one and small group meetings, have enabled leaders of the two countries to talk with great candor.
Reportedly Xi and Modi reached common understanding on many important topics. Xi pointed out that three important factors are critical to China-India mutual trust. First, China and India should be good neighbors and good partners and regard each other as important partners in carrying out their respective blueprint for development. Second, the two countries' development is inevitable. Third, both countries follow an independent foreign policy of peace and should look upon each other's international exchanges with a positive, open and inclusive mindset. Modi stressed the need to maintain high-level strategic communication and proposed three objectives – shared philosophy, shared determination, and shared vision.
In order to further strengthen China-India strategic mutual trust, the following are necessary.

First, the strategies of China and India must be based on a profound understanding of their respective national destinies. The 18th CPC National Congress established the Two Centenary Goals and the 19th CPC National Congress announced the national strategy of developing a strong modernized socialist country. In this connection, China must speed up economic development internally and create a sound international environment externally. India has adopted an ambitious national development strategy to become 'great India' by 2047 at the 100th anniversary of its independence. The Modi government has formulated a three-year program of action and is making a 'new India' blueprint for 2022 and a fifteen-year development plan. In this light, it would probably be important for Indian governments to maintain a relatively peaceful external environment, reduce friction with neighbors, and the one to its north in particular, and further develop mutually beneficial cooperation. The direction of China-India relations will be critical to their respective rejuvenation goals, diplomacy in South Asia, major country relations, and international cooperation.
Second, holistic views of the world must be adopted. It's pretty clear the US has taken on China as a strategic rival and maintains strategic pressure against it. The US also actively advocates an Indo Pacific strategy and goes all out to piece together a quadrilateral alliance involving Australia, India, and Japan. It's in China's interests to improve relations with India. Bilaterally, the two countries enjoy more political cooperation than antagonism, more economic complementarity than competition, and more cultural affinity than conflict. They also have more similarities in their views on multilateral issues than differences. But on some specific issues, they've had some twists and turns. We believe the China-India border negotiations and the special representative mechanism in particular will bear fruit, however. When historic opportunities emerge in the future, the two sides should demonstrate political resolve and find a fair and reasonable solution acceptable to both on the basis of strategic mutual trust, mutual understanding, and mutual accommodation. Before that, the two sides must maintain peace along the line of actual control, thus laying down a solid foundation for strengthened mutual trust in security fields and preparing public opinion for pursuit of a final resolution to the border dispute.
Third, the two countries also need a historical perspective. China and India have a long-standing history of exchanges. The two countries supported each other in their struggles for national independence and liberation. The Five Principles of Peaceful Co-existence initiated by China and India are enshrined in a UN document and have become basic norms governing bilateral relations between many countries. Contemporarily bilateral relations have experienced a few setbacks but none have lasted long. The two nations seem capable of moving their relationship forward.