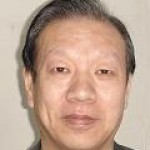 Zheng Yu
Professor, Chinese Academy of Social Sciences
Zheng Yu is a Professor at the Institute of Russian Studies at the Chinese Academy of Social Sciences.
Feb 06 , 2015

Rather than focusing on military containment, Obama made it clear that economic competition is a priority of the U.S. It isn't entirely negative if China and the U.S. increase economic competition, with economic interdependence dictating increased pressure for economic and technological advancement and cooperation.

Dec 11 , 2014

Intensification of Russia-U.S. tensions since 2003 has an objective impact on America's strategic shift east and delays the beginning of a comprehensive strategic game between China and U.S. over economic and political competition in the Pacific.

Sep 18 , 2014

How have different foreign policy approaches changed U.S. relations with Russia and China? As Zheng Yu explains, these differing policies and perspectives have become clearer as a result of the Ukraine Crisis and U.S.-led sanctions against Russia.

Jun 25 , 2014

Given the recent rhetoric about Russia's resurgence and the country's attempt at controlling Ukraine, Zheng Yu analyzes and discusses US policies that are key to containing Russia. Additionally, Yu stresses that Russia will eventually and inevitably have to come to terms with these policies.