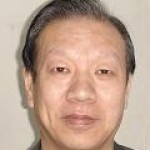 Zheng Yu
Professor, Chinese Academy of Social Sciences
Zheng Yu is a Professor at the Institute of Russian Studies at the Chinese Academy of Social Sciences.
Jul 29 , 2016

Neither Beijing nor Moscow have the intention to form a military alliance, which would conflict with a key component of the concept of "a harmonious world" central to the Shanghai Cooperation Organization. China and Russia face different circumstances, and choosing a strategic partnership of coordination instead of alliance leaves necessary room for both to deal with their individual national interests.

Jul 07 , 2016

Enhancing ties with Beijing gives Russia some breathing room as the country is squeezed politically and economically because of its moves in Crimea and eastern Ukraine. Doubts about Russia's ability to pay back debts and good faith in pursuing such cooperation aside, there are benefits for China, too, in balancing US global power and influence.

Feb 15 , 2016

The official American statement on adhering to one-China principle and hope for peace and stability across the Taiwan Straits helped mitigate suspicions in China and further testified to the US strategic plan to compete with China mainly in the economic field. This will help the two countries to sustain competitive cooperation and for China to readjust and reform its domestic policies.

May 06 , 2015

The significance of President Xi Jinping attending the May 9th Victory Day celebration in Moscow, has much to do with the role Japan has been playing in deteriorating the East Asian security. The Chinese government seeks to reinforce the negative harm that fascism inflicted on during WWII, and also further support its economic ties with Russia.

Feb 06 , 2015

Rather than focusing on military containment, Obama made it clear that economic competition is a priority of the U.S. It isn't entirely negative if China and the U.S. increase economic competition, with economic interdependence dictating increased pressure for economic and technological advancement and cooperation.

Dec 11 , 2014

Intensification of Russia-U.S. tensions since 2003 has an objective impact on America's strategic shift east and delays the beginning of a comprehensive strategic game between China and U.S. over economic and political competition in the Pacific.

Sep 18 , 2014

How have different foreign policy approaches changed U.S. relations with Russia and China? As Zheng Yu explains, these differing policies and perspectives have become clearer as a result of the Ukraine Crisis and U.S.-led sanctions against Russia.

Jun 25 , 2014

Given the recent rhetoric about Russia's resurgence and the country's attempt at controlling Ukraine, Zheng Yu analyzes and discusses US policies that are key to containing Russia. Additionally, Yu stresses that Russia will eventually and inevitably have to come to terms with these policies.