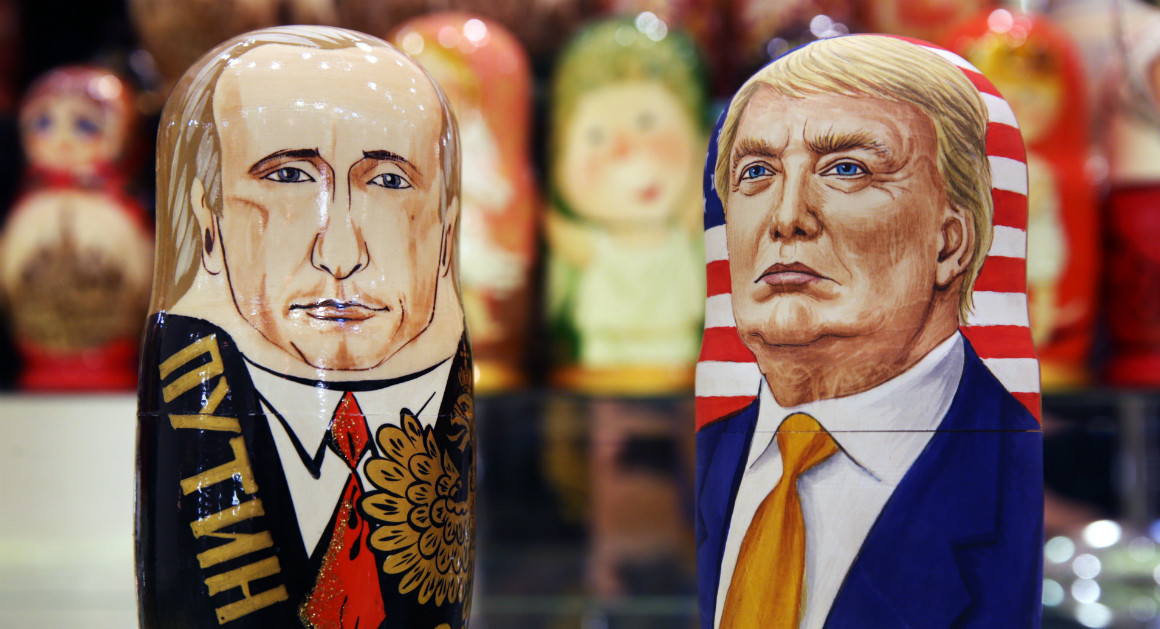 In late July and early August, US-Russia relations suffered from a new round of sanctions. President Donald Trump declared that relations were at an "all-time low." Trump himself has repeatedly expressed his desire to improve relations with Russia. But despite his wishes, US-Russia relations have fallen into the abyss. There are some insurmountable factors preventing the US, which holds the initiative in the bilateral relationship, from improving ties with Russia.
First, Congress finds Russian intervention in the US presidential election unbearable. In July, the Senate passed another round of sanctions against Russia for its election meddling. What's notable about this round of sanctions is the high level of bipartisan agreement and the unprecedented measures to restrict the President's power to lift them. No matter what the result of the Russia investigation will be, its effects are likely to be felt throughout Trump's term, and will be an insurmountable obstacle in the way of improved ties with Russia.
Second, there's the Ukraine crisis. While pursuing a strategic pivot to the Asia Pacific in 2010, the Obama administration decided to reset relations with Russia to free up its room to maneuver.
However, when Russia annexed the Crimea and supported armed separatists in Eastern Ukraine, the EU, rather defenseless against Russia, had to ask the US-led NATO coalition to help defend Eastern Europe. Since then, the US and the EU have been sanctioning Russia. As the Ukraine crisis has aligned US and EU policy on Russia, it has also restrained American policy by tying it to that of its allies. The Trump administration can't risk breaking with its European allies by relaxing sanctions on Russia.
Finally, against these forces pulling America and Russia apart, there's little holding them together. Unlike the extensive economic interdependence between China and America, US-Russia economic ties and trade has been shrinking since 2013. Total trade volume dropped from about $38 billion in 2013 to less than $10 billion in 2016, only partly as a result of sanctions. More importantly, oil and gas were the largest exports from Russia to the US before 2013, and they are no longer needed because the US is now almost energy independent and may soon become a net exporter of such commodities. Trade with Russia now only accounts for 0.3% of total US trade in goods.
At the same time, the accelerated deployment of missile defense and NATO's rapid response force in Russia's Eastern European neighbors has made it impossible to develop a security relationship between Russia and the US in Europe. Different positions on Bashar al-Assad's regime has led to disagreement on which groups count as terrorists in Syria, making it difficult to have counter-terrorism cooperation. On the North Korean nuclear issue, the mismatch between the US policy of comprehensive sanctions and the Russian policy of limited sanctions is also not conducive to improving bilateral relations.
All in all, though the US-Russia relationship now is no worse than during Obama's second term, it is still rather difficult to find ways to improve bilateral ties. Although Russian President Vladimir Putin's desire to improve relations with the US is not constrained by domestic elements, it has been ignored by the US due to Russia's uncompromising positions on Ukraine and Syria. Whatever Putin or Trump might want, it's unlikely we'll see much improvement in US-Russia relations anytime soon.