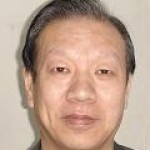 Zheng Yu
Professor, Chinese Academy of Social Sciences
Zheng Yu is a Professor at the Institute of Russian Studies at the Chinese Academy of Social Sciences.
Jan 04 , 2018

What role does China play internationally? How will it use its international capabilities and military strength? With whom will it cooperate? These questions have been challenging observers since the beginning of this century.

Sep 28 , 2017

Just as changing circumstances have altered Russia's relationship with the US, they have also altered its relationship with China.

Aug 28 , 2017

Whatever Trump or Putin might want, US-Russia relations are set to deteriorate, as the forces pulling the two countries apart are stronger than those holding them together.

Jul 12 , 2017

it seems that the tough approach on the South China Sea was more a campaign strategy than a policy plan. Like previous administrations, the Trump team sees armed conflict between China and the US as a losing proposition for all sides, and issues of economy, trade and the South China Sea better managed by cooperation than confrontation.

Feb 24 , 2017

Despite superficial appearances and some genuine outreach between Trump and Putin, the differences between these rival countries are too complex, too deep and too historic to quickly wash away, even if such a move was in American interests.

Jan 12 , 2017

The Trump administration may exert unprecedented strategic pressures on China against the background of continuous implementation of the pivot to the Asia-Pacific. But that is unlikely to boost the US economy for many reasons, and the Republicans' realist diplomatic philosophy and Trump's businessman's pragmatism make it possible for reversals in the next US government's aggressive China policies.

Dec 09 , 2016

For a country with nearly 1.4 billion people and a high dependence on foreign trade, the security of sea-lanes in the Western Pacific is first of all a matter of life and death for China. Obviously any attempt to seek hegemony by controlling those sea-lanes will only lead to regional turbulence, which in turn will endanger the security of China's own international transport routes.

Nov 28 , 2016

The US has shown no desire to defend the arbitration award with force as hinted by the exercise in the Philippine Sea. Although the American strategic community now sees markedly greater risks of military conflict with China, US decision-makers also don't believe that the US has the ability to change or stop China's international conduct by force.