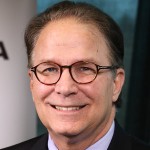 Tom Watkins
Advisor, Michigan-China Innovation Center
Tom Watkins has had a lifelong interest in China sparked by a great fourth grade teacher. He has worked for nearly four decades to build economic, educational and cultural ties between the US and China. He serves on the Michigan-China Innovation Center Advisory Board and is an adviser to the Detroit Chinese Business Association. Follow him on twitter@tdwatkins88. Email him@tdwatkins88@gmail.com.
Feb 04 , 2020

The U.S.-China relationship is undoubtedly weakening. Bridging the educational endeavors of the two nations may pave the pathway to more harmonious Sino-American relations.

Dec 23 , 2019

China and the U.S. relationship, while strained, remains the most important bilateral relationship in the world today. The 2020 election will surely revolve around it.

Nov 01 , 2019

Between China and the US, one nation's rise is not equivalent to the other's demise. The United States and China must commit to each other's prosperity if they want to reach a successful concession in their trade dispute.

Jun 13 , 2019

Whining about China and starting a unilateral trade war is not a winning strategy. If China stumbles, the world will tumble.

May 20 , 2019

While China's Belt and Road Initiative offers a solution to problems that require international assistance to address, this is not Beijing's altruism at work. The BRI is still a money-making investment and an opportunity for China to increase its connectivity throughout the globe.

Mar 06 , 2019

On May 4th 1919, the Chinese people stood up: they had had enough. A movement was born and two years later, in 1921, the Chinese Communist Party was founded. One hundred years later, China is now helping to define the world's global future.

Feb 13 , 2019

While the Schwarzman Scholars Program is the first scholarship created to respond to the geopolitical landscape of the 21st Century, a Jack Ma Scholarship for Global Youth would be a solid investment in our collective future.

Jan 14 , 2019

Recent developments in the US-China relationship have influenced American perception towards China-- the fastest-growing economy in the world. Ultimately, the best defense against a rising China will be a rising and cooperative America.

Dec 21 , 2018

The Chinese Communist Party has lifted hundreds of millions of its citizens out of abject poverty to the equivalent of a Chinese middle class over the past 40 years – a truly remarkable and universally acknowledged feat.