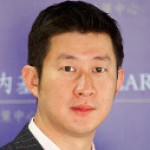 Wang Tao
Resident Scholar, Carnegie-Tsinghua Center for Global Policy
Wang Tao is a resident scholar in the Energy and Climate Program based at the Carnegie–Tsinghua Center for Global Policy that examines China's climate and energy policies, with particular attention to unconventional oil and natural gas, transportation, el
Sep 16, 2015

Seventy years ago, China and the U.S. fought side by side in World War II, and now have to work much more closely to provide public good for the world. Increasing cooperation on combating climate change was the most anticipated outcome of Xi Jinping's state visit. Collaboration on clean technology, energy-sector reform, and energy security could contribute to the stability of the world's economy and efforts in tackling climate change.

Mar 02, 2015

Newly adopted climate mitigations have caused China's coal and electricity consumption to fall the first time this century. Coal and heavy industries were the most targeted sectors, which has led to more demand from unconventional oil extraction – extraction that could have unintended negative consequences.

Oct 13, 2014

China and other large, carbon-emitting nations were absent at the UN Climate Summit in New York, signaling contravention with the global community's call to develop cleaner energy sources to combat climate change. However, China is investing in alternative energy, and technology cooperation with the US may key.