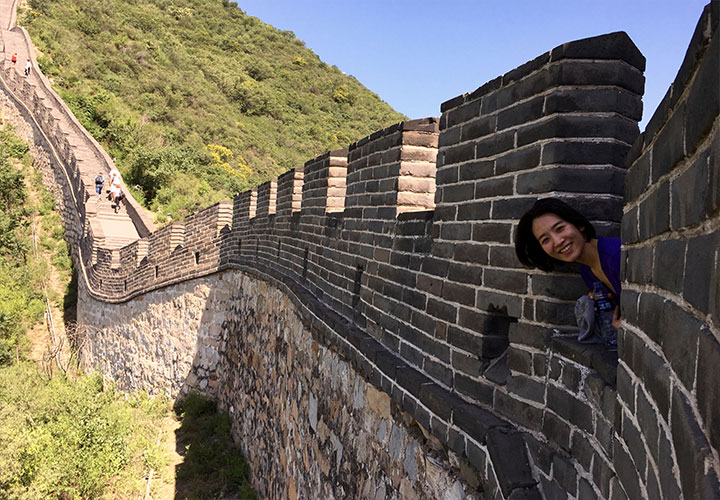 I am grateful to have been part of the 2018 China Study Tour. This trip furthered my belief that people-to-people exchanges play a critical role in building stronger bilateral relations between the United States and China. With international media headlines hinting that the two countries are at the brink of a trade war, avenues of bilateral cooperation, such as this Study Tour, play an even more vital role.

The meetings with various female leaders underscored the fact that female power can be an effective form of soft power. For example, the Senior Colonel's wit, charisma, and exceptional communication skills left a lasting impression for many of us. From the two female scholars at the Shanghai Institutes for International Studies to the retired PLA General, I was taken by the confident and insightful women we met throughout the trip. That being said, like many parts of the world, much progress is needed for the country to achieve greater female representation at the highest levels of government.

The Study Tour was effective in demonstrating the diversity of China's culture, as well as its cuisine. Although nearly every meal during the trip was Chinese food, it seemed we never saw the same dish again. The regional differences were evident in the various dishes. From the fresh oyster pancakes in Xiamen to the gourmet Peking Duck in Beijing, to the midnight pork dumplings in Shanghai, each meal aroused curiosity and delight. I also appreciated the fact that our hosts did not shy away from ordering local delicacies that were bound to create a stir, particularly the sand worms. While I was unable to muster the courage to try them, the worms added to the full culinary experience.

The country's diversity was also apparent in the local art scene. Although the Study Tour was focused mainly on China's security and politics, visits to the Beijing and Shanghai art districts added a unique dimension to the trip. Despite the differences inherent in both cities, the art in each district displayed similar humor, creativity, and vibrant colors.

Professor Wilder served as an invaluable resource throughout the Study Tour. He provided additional context for our meetings and his insights added an additional dimension to the learning experience. It was also helpful to hear the questions the Chinese representatives asked Professor Wilder, as this helped reveal mutual areas of concern and provided an opportunity to address common interests.

The professionalism, dedication, and expertise demonstrated by the staff of Georgetown University, CUSEF, and CPAFFC made the Study Tour an even greater success. I highly recommend this trip for future graduate students to attend next year and beyond.