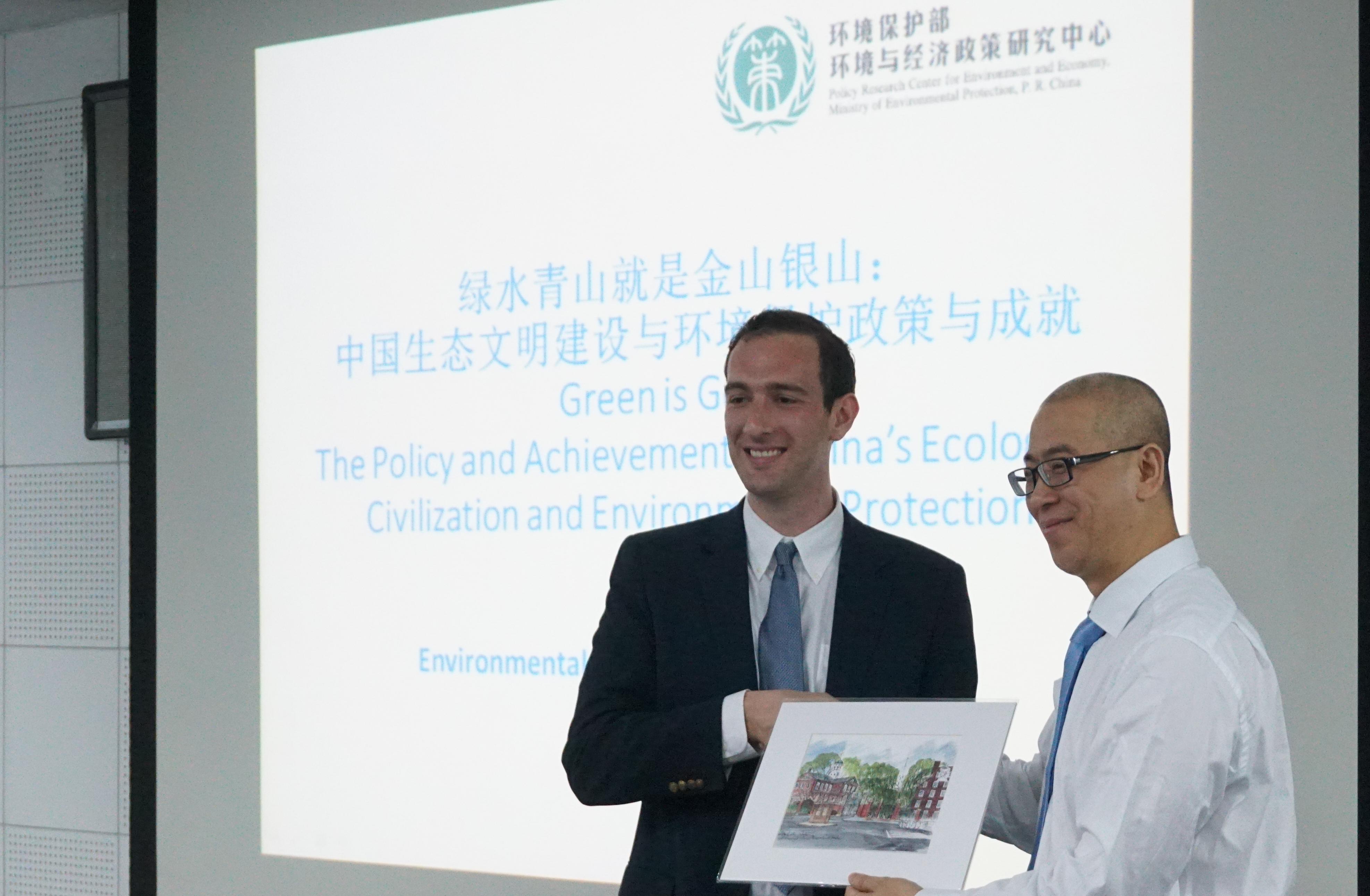 It's been awhile since I left China as a student representative of the Harvard Kennedy School delegation. However, I can still remember the feelings of awe I experienced on a day-to-day basis throughout the trip. Having never stepped foot in Eastern Asia before, this trip was an incredible opportunity to learn about China's impressive economic growth, extensive history, and rich culture.
Indeed, China's economic trajectory over the past few decades is unique. One fact that stunned me was that China has used more cement between 2011 to 2013 than the United States used in the entire 20th Century. I did not appreciate this fact until I saw it for myself. Shanghai and Chengdu, two of the cities we visited, were metropolises of glistening skyscrapers, bright lights, and limitless adventures. The urban landscape that China has created – and their vision for future urban development – left me feeling inspired, but also curious. I wanted to learn more about I could bring many of the great ideas back to my country to enhance our own economic growth.
Often, this curiosity was side-tracked by the exquisite Chinese cuisine. Each region has a distinct flavor. For example, Chengdu is famous for its spicy food and tasty hot-pot, a delicacy that I grew to love. At each restaurant we dined, we often sat around a lazy susan, which generated a friendly competition to take as much food as possible before it rotated away. However, this family-style dining allowed us to get to know each other better, as well as our wonderful guides – Henry and Joanna.
My favorite part of the trip was exploring China's history. Specifically, the Great Wall of China and the Forbidden City both reminded me of the thousands of generations of Chinese that have roamed this part of the world, and how their contributions continue to be celebrated today. It gave me a different perspective on the world, and on my own country as well, which I think will be invaluable as I start my own career in the public sector.
My trip to China will be one that I remember for many years to come. It made me realize that ten days is not nearly enough to fully appreciate all that it has to offer and I cannot wait to return again.