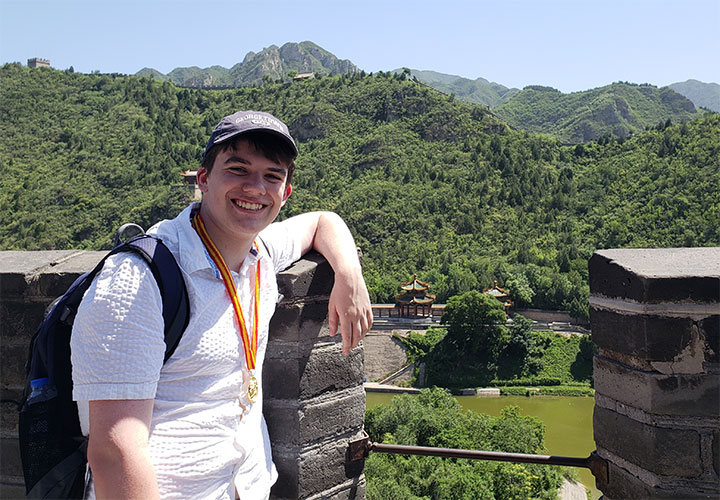 As a student in the Georgetown Security studies program one of the greatest challenges I have faced is getting to know the goals of our global competitors. While my program has furnished me with many tools to begin considering other nations in a nuanced light I still find myself occasionally stuck trying to figure out why other nations do what they do. The recent China Study tour organized by CUSEF and the Georgetown Initiative for US-China Dialogue has given me a fantastic insight into the minds of our largest competitor. During this trip I was able to get a sense of the strategic overall goals of China, as well as an insight into the cultural background of this key player on the world stage.
One of the activities I valued most during this trip was the somewhat structured and formalised meeting we had with various representatives of the new China. During this trip we encountered foreign envoys, the chairman of a very successful Probiotic business, and even a former strategic head of the Chinese military. During these meetings I was able to gather at least a rough idea of what China is aiming for and what it sees itself as today. That image was of a country that could provide a direct alternative to the U.S's current global framework with a extremely expansive market and an very positive outlook towards the future. One of the most interesting facts that many of our hosts quoted is that seventy percent of Chinese believe that they will live better in the future than today. As a student of the security studies program I also have a certain critical outlook that was present during all these meetings. For example, While our hosts made it clear that they were essentially content with the pervasive tracking which has become a hallmark of modern day China I still find the level of tracking that the Chinese government has on its citizens terrifying and in some ways unsustainable. Nevertheless, I was incredibly impressed by the overall presentation of China by CUSEF and enjoyed hearing the concerns and strategic goals of the modern day China.
As a small aside I would also like to give some recommendations for future trips. My primary recommendation would be to possibly allow more moments like when we were allowed to visit a small arts district and separate into our disparate groups. Being able to lose myself for a time in China was one of the more pleasant experiences I had during the trip, as well as a real up close and personal moment with those who make up part of the fabric of life in China. I hope that the next group that goes through this process will also be able to have such a remarkable experience.