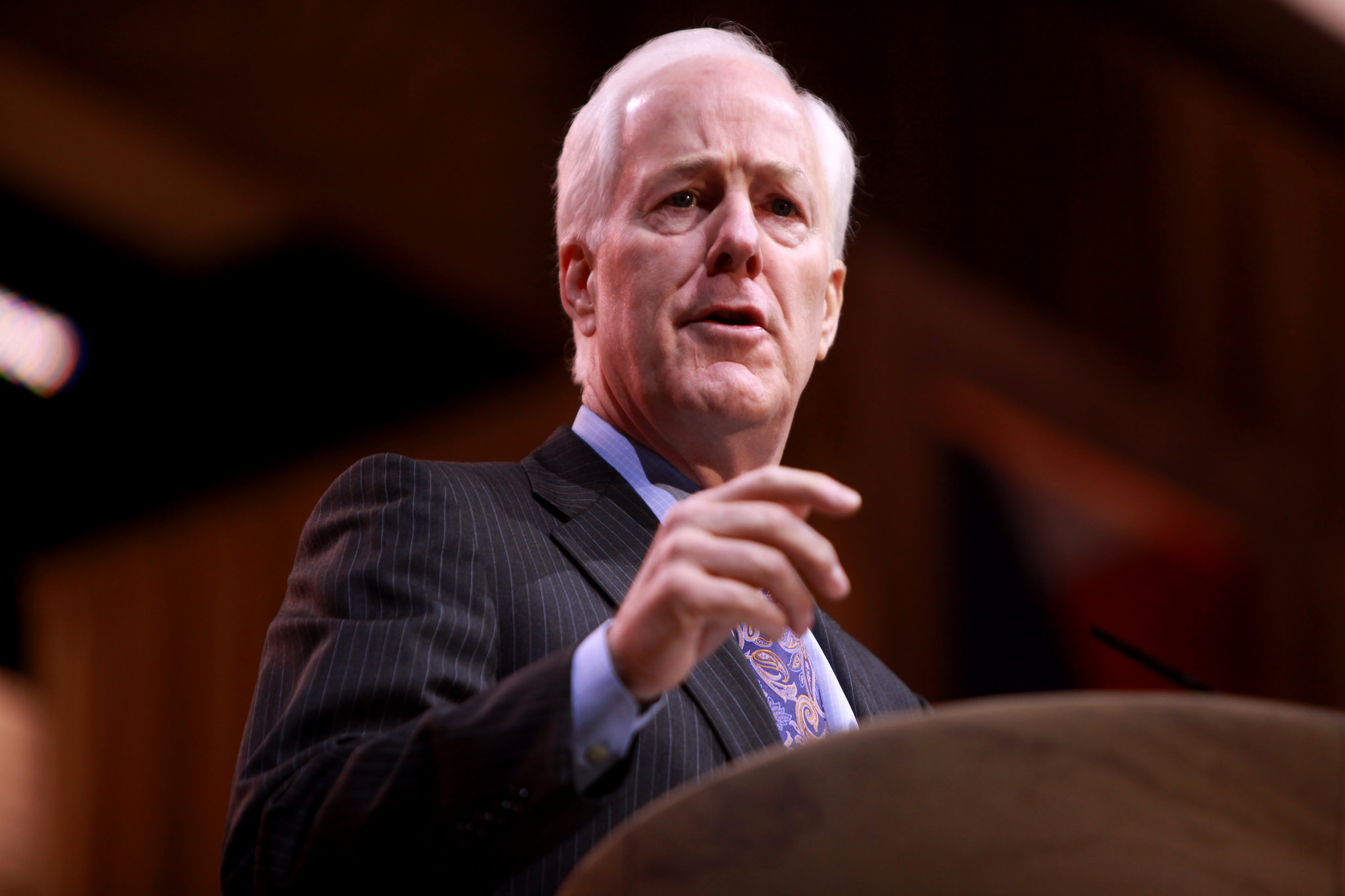 Senator John Cornyn of Texas (Photo Credit: Gage Skidmore)
On 18 January, the US Senate held a hearing on the Foreign Investment Risk Review Management Act (FIRRMA). In a few weeks, several hearings followed. The bill was introduced by Senator John Cornyn, and was designed to expand the mandate of the Committee on Foreign Investment in the United States (CFIUS). On the eve of the first hearing, the White House lent its support by releasing a statement, which stressed the need to "protect…national security from emerging risks while maintaining an open investment policy". Several key members of the Trump administration also communicated their support for the bill.
The concept of foreign investment review that underpins the CFIUS actually dates back to the 1980s, when growing Japanese acquisitions motivated Congress to pass the Exon-Florio Amendment, which confers authority on the president to block or order divestment of foreign investment that could pose a national security threat. That legislation created Section 721 of the Defense Production Act of 1950, which serves as the legislative cornerstone of the CFIUS till this day. In 2007, the Foreign Investment and National Security Act of 2007, known as FINSA, was passed by Congress, which codified the CFIUS as a foreign investment review and investigation body and detailed its statutory procedures and status. Since then, CFIUS-related law has been evolving to keep up with the changing international landscape and to protect US national security from perceived threats as a consequence of foreign ownership of US business interests. The FIRRMA bill, if passed, will substantially expand the CFIUS' mandate, such that it would review thousands rather than hundreds of cases annually, and enjoy new authority to impose injunctive measures on pending transactions and an expanded scope for national security review.
Assistant Treasury Secretary Heath Tarbert said at the hearing that the FIRRMA bill underpinned "four pillars" essential to modernizing the CFIUS: first, expanding reviewable transactions; second, granting it greater discretion to determine whether a potential investment constitutes a national threat; third, facilitating more information sharing for national security purposes with US allies and partners; fourth, proposing a CFIUS Fund to ensure it's adequately financed and able to transfer money to relevant agencies.
There are some issues that warrant attention. First, the terms "critical technology" and "emerging technology". It was mentioned at the hearing that acquisitions of Silicon Valley start-ups may raise serious national security concerns, just as acquisitions of US defense or aerospace companies would. Therefore, it was suggested that the CFIUS should have jurisdiction over transactions associated with foreign acquisitions of critical technologies and emerging technologies. But, so far, the bill has not addressed how the CFIUS should define "critical technology" and "emerging technologies". As things stand now, 5G technology, semiconductor, and data-sensitive industries are under closer scrutiny. Actually, since last year there have been a host of rejections of Chinese investments, such as the botched Alibaba-MoneyGram acquisition and Broadcom-Qualcomm acquisition.
Second, countries of "special concern". The CFIUS will be allowed to, produce a list of countries of "special concern", referring to countries that "pose a significant threat to the national security interests of the United States". Senator Cornyn bluntly referred to his real concern, alleging that "by exploiting gaps in the existing CFIUS review process, potential adversaries, such as China, have been effectively degrading our country's edge by acquiring, and otherwise investing in, US companies". The FIRRMA bill suggests different treatment for investors from countries that are US allies and countries that aren't, exempting the former from some requirements. Also, a "safe list" will be created to exempt certain transactions from review.
Third, reviewable cases expanded from foreign controlling investments to non-controlling investments and joint ventures. It was argued that some foreign governments have been seeking to meet strategic objectives by investing in the US, with non-controlling investment and joint ventures becoming more popular. In the meantime, the relationship between national security and commercial activity has grown more complex, with the digital and data-driven economy creating more national security vulnerabilities. Against this background, it's believed the CFIUS' jurisdiction must expand from foreign majority ownership to foreign minority ownership to plug any loopholes.
Tightening review on inbound investment is already a fait accompli in the US, but the FIRRMA bill is meant to codify and provide a legal basis to move in this direction. Clearly, CFIUS modernization backed by the FIRRMA bill has digital-based competition in mind. As pointed out in a recent Economist article titled "The battle for digital supremacy", America clearly feels rattled and challenged by China's rapid rise as a digital power, which now boasts the biggest on-line payment market, has the largest cohort of AI scientists, and is building the world's most lavish quantum computing research centre. China's forthcoming satellite navigation system will be able to compete with the GPS developed by the US. America has every reason to feel the heat. But it begs the question — what is the essence of competition? Is cutting out your competitor the right way to go? In an increasingly interconnected and globalized world, turning your back on commerce and competition will create more problems than it solves.