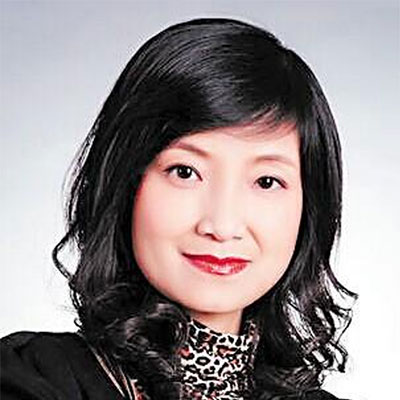 Zhang Monan
Deputy Director of Institute of American and European Studies, CCIEE
Zhang Monan is Deputy Director of Institute of American and European Studies, China Center for International Economic Exchanges (CCIEE).
Aug 22, 2023

New investment restrictions from the Biden administration will serve to stimulate China's research and development efforts. In the long run, the measures could also weaken the United States' dominant position in the global high-tech industry by stimulating substitution in the industrial chain.

Jul 24, 2023

Dialogues in China show America's orientation toward "on-demand cooperation," which is most likely to bear fruit in the green sector and with climate change. It may prove to be a starting point for the recovery of the relationship.

Mar 09, 2023

Industrial and supply chains have become the main theater of competition between China and the United States. America's technology war will be deliberate, intense and long-term. For this reason, China must be strategically prepared for a protracted fight.

Dec 22, 2022

As the internationalization of currencies in emerging economies advances, a multipolar monetary system will result. Look for an international monetary system characterized not by a single currency alone but by multiple players.

Oct 11, 2022

America may not be able to block China's core momentum in the manufacture of high-end semiconductors, even with its suppressive CHIPS Act. Rather, the global semiconductor industry will inevitably divide into two parallel, competing systems.

Aug 08, 2022

Some central banks have followed the U.S. Federal Reserve, but Japan, for example, is marching to the beat of its own drum. The Biden administration and the Fed, meanwhile, claim the surge in U.S. inflation is "temporary." This reflects a severe misjudgment.

Jul 07, 2022

The American economy will inevitably experience a Volcker-style contraction — think early 1980s — and it will have a global impact. Today's inflation is stubborn and structural, and it will be virtually impossible to bring it down to 2 percent without tipping the economy into recession.

May 17, 2022

The United States has recklessly dismissed China's efforts, even though many factors beyond China's control have influenced its ability to fulfill its side of the deal. The agreement should be implemented jointly and thoughtfully, not by finger-pointing.

Apr 26, 2022

The Biden administration's long-awaited strategic framework for trade with China may not be more effective than Trump's. But it's imperative to avoid harm and to push for new engagement consensus.

Feb 16, 2022

Washington intends to shed its reliance on multilateral mechanisms and form a new economic framework based on bilateral consultations. The IPEF is more of a contract aimed at solving particular issues than an agreement to ratchet up economic integration. And, of course, it aims to dent China's influence.