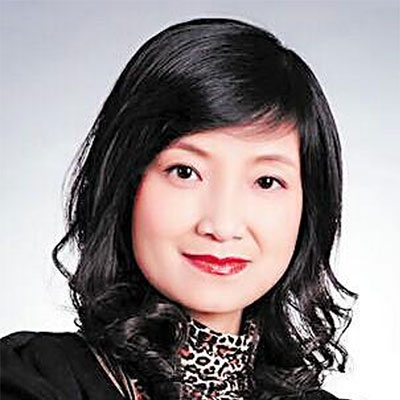 Zhang Monan
Senior Fellow, China Center for International Economic Exchanges
Zhang Monan is a Senior Fellow at the Institute of US-Euro, China Center for International Economic Exchanges (CCIEE).
Apr 26, 2022

The Biden administration's long-awaited strategic framework for trade with China may not be more effective than Trump's. But it's imperative to avoid harm and to push for new engagement consensus.

Feb 16, 2022

Washington intends to shed its reliance on multilateral mechanisms and form a new economic framework based on bilateral consultations. The IPEF is more of a contract aimed at solving particular issues than an agreement to ratchet up economic integration. And, of course, it aims to dent China's influence.

Jan 24, 2022

In a host of ways, the ,mega FTA, which spans two continents provides an antidote to rising global protectionism, unilateralism and the mindset of "my own interests first."

Dec 29, 2021

Twenty years after China joined the international trade organization, the world can plainly see its positive influence. In two decades it has not only met or exceeded all its commitments but has also become a major economic contributor. Nowadays, it is no longer just following rules but is actively engaged in shaping them.

Oct 18, 2021

A series of policies in the U.S. has made life much more difficult for China concepts stock companies. CCS listings in the U.S. are emerging as the next big risk, and the adoption of the variable interest entity structure, or VIE, is storing up trouble.

Oct 02, 2021

In a field where competition for science and technology, rule-making and dominance are natural, China and the United States have both conflicting a complementary interest. There is a lot of room for cooperation.

Aug 10, 2021

Most countries agree that data security touches on national security, and increased wrangling over data sovereignty is the new normal. Given the lack of trust between China and the United States, data security will inevitably become a new playing field in bilateral competition.

Jun 30, 2021

The general mood in the relationship is better than it was toward the end of the frenzied Trump term. But it's too early to know if a true rebound has occurred. The Biden administration has signaled that it will go even further than Trump when it comes to China policy.

May 27, 2021

Areas with a high concentration of energy-intensive industry — in particular those that are fast-growing and emission heavy — will be hardest hit. In response, the central government should step up its efforts to help these areas embrace carbon neutrality through such means as carbon quota trading.

Apr 20, 2021

While the agreement would help combat some long-standing global problems, it would also curtail many countries' competitiveness and undermine their tax sovereignty in the long run.