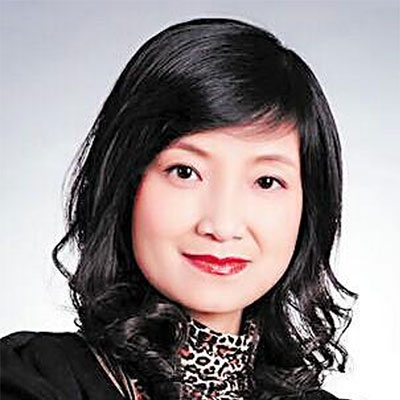 Zhang Monan
Senior Fellow, China Center for International Economic Exchanges
Zhang Monan is a Senior Fellow at the Institute of US-Euro, China Center for International Economic Exchanges (CCIEE).
Apr 20, 2021

While the agreement would help combat some long-standing global problems, it would also curtail many countries' competitiveness and undermine their tax sovereignty in the long run.

Feb 23, 2021

As the U.S. continues its financial blockade against China, China can respond by opening up to foreign financial institutions and achieve recoupling.

Jan 04, 2021

The country is determined to make reforms necessary to becoming a full participant in a world currently being shaped by mega FTAs. It wants to play a bigger role in international rule-making, but some changes won't be easy.

Dec 09, 2020

The incoming Biden administration in the United States is unlikely to bring wholesale change to China-U.S. relations, especially in the realm of sci-tech. While some frictions will ease, Biden will attempt to patch up relations with America's European allies to constrain China.

Nov 12, 2020

Removal of institutional barriers, more transparency in domestic rules and a free flow of goods and services and factors of production will allow China to develop its gigantic market to its maximum potential.

Oct 27, 2020

China is not signaling that it favors decoupling. The world is simply returning to the era of economic sovereignty. China must act adroitly as the world's largest supplier goods and its biggest marketplace.

Aug 07, 2020

The Economic Prosperity Network, a new initiative hatched by the United States, is designed to marginalize China. But it's largely an emotional exercise that will have painful costs for the network's own members.

Jul 09, 2020

The COVID-19 pandemic has dealt a devastating blow to the American economy, ending the country's historic 10-year economic expansion. The impacts of the pandemic will continue to be felt across the board in Q2 and may potentially transform the country's economic status quo.

Jun 12, 2020

China is the unambiguous target as the United States shifts away from engagement to pure containment, even though economic logic suggests a more benign path would yield greater benefits.

Jun 09, 2020

China still lacks a high-level of openness and now faces increasing pressure from external rules. If it does not intensify its reforms, it may be encircled by those rules or even be excluded from the newly emerging international system.