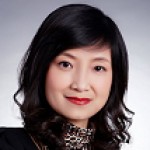 Zhang Monan
Researcher, China Int'l Economic Exchanges Center
Zhang Monan is a researcher at the China Center for International Economic Exchanges.
Oct 19 , 2017

Once the US corporate tax rate falls to 20% (the same as China's and the OECD average), the tax rates of countries around the world will plunge, like they did in the post-Reagan era.

Sep 25 , 2017

The scale of all sorts of debt in the US, including federal government debt, corporate debt, household debt, and private debt is nearing an all-time high. Evidence suggests a new debt crisis is mounting.

Sep 06 , 2017

The US government is using national security arguments to justify protectionism against Chinese investors.

Aug 10 , 2017

China-U.S. relations should not be confined by the so-called "trade balance." Their relations should go beyond the 100-day action plan, and they should reassess and redefine the "economic balance." By doing so, it will help lift China-U.S. economic cooperation and trade onto the track of "win-win" and sustainable development. Republican presidential candidate Donald Trump speaks Wednesday during a campaign rally in Miami. (EVAN VUCCI, ASSOCIATED PRESS)

Jun 29 , 2017

As economic and trade relations between these two great nations evolves toward benign interaction, both countries should transcend the 100-Day Economic Plan and promote implementation of a post-100-day plan. In terms of broad prospects for cooperation, they should deepen industrial cooperation to promote the integration of a range of high-quality factors of production and innovative resources.

May 19 , 2017

Giving priority to important institutional innovations and rule-making will not only provide opportunities for promoting China's industrial capacity cooperation and manufacturing upgrading, but also promote a new round of prosperity-oriented growth for global trade and new globalization.

May 12 , 2017

Despite proposals to issue super-long government bonds and other ideas for controlling debt and the federal deficit, Congress and the president must bridge a lot of uncertainties to change the system dramatically.

May 04 , 2017

China-US economic and trade relations should look beyond the 100-day plan. It will mutually benefit China and the US to deepen economic, industrial and trade cooperation, and push for closer and deeper cooperation in the high-tech markets, while gradually eliminating investment barriers.

Mar 27 , 2017

If the US wants to control the global value chain again, it should further open its market and integrate into the global value chain, rather than rely on the "return home" and "America First" policies to pull the chain apart. Only by restructuring the global value chain and by allowing the free movement of production factors can the world create new trade.