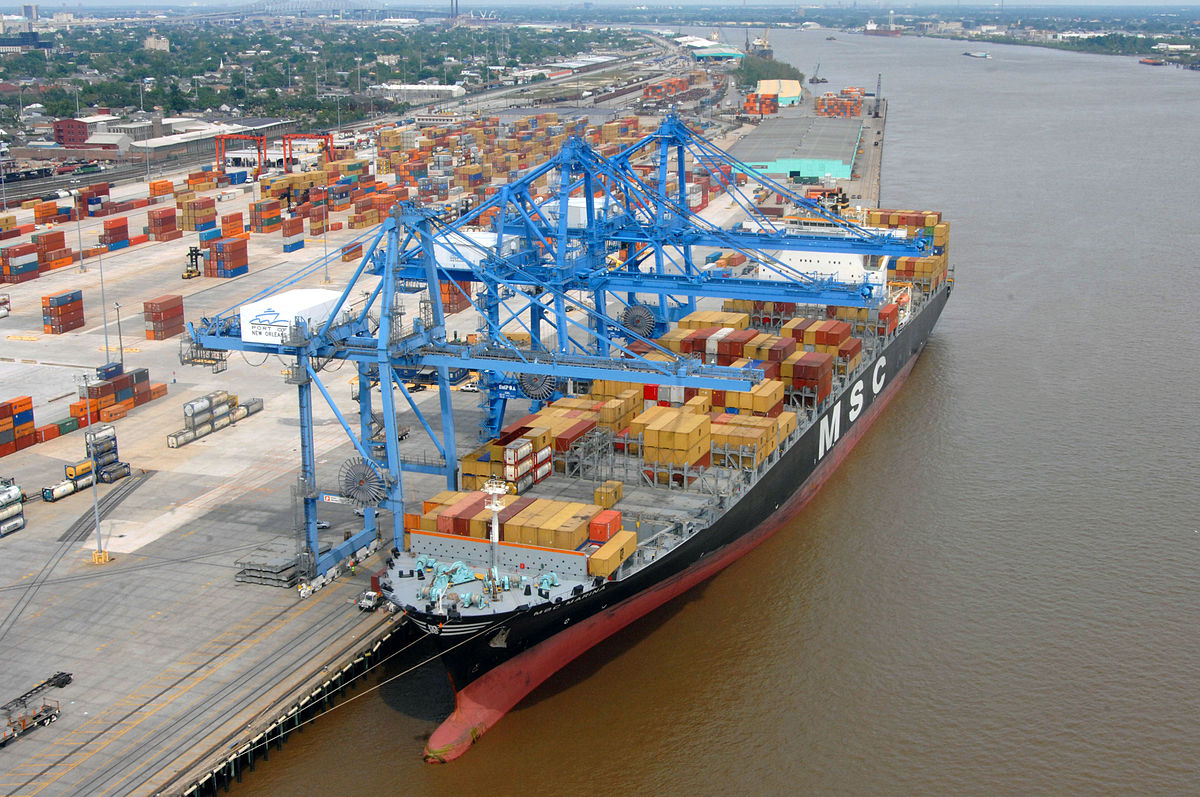 The Trump administration has fired the opening shots in the fomenting trade war with China. Though the trade war has just begun, its ripple effects have already harmed the U.S. economy.
First, the prospect of a prolonged trade war with China has already dampened investor expectations. Since June 11, the Dow Jones industrial average has fallen by nearly 1,000 points, while net foreign direct investment in the U.S. in the first quarter of 2018 fell by nearly two-thirds from the first quarter of 2016. Furthermore, Goldman Sachs concluded that U.S. companies that do more business abroad are more profitable than those that are more domestically orientated. Similarly, the Federal Reserve has picked up signs that the escalating trade war has caused businesses to rethink investment plans; in the minutes from the Fed's June 12-13 meeting note: "Contacts in some districts indicated that plans for capital spending had been scaled back or postponed as a result of uncertainty over trade policy."
Second, tariffs raise costs for the very American consumers and companies, that Trump claims he is fighting for.
Though tariffs may drive down consumption of foreign goods while bolstering demand for domestic substitutes, they do so at the cost of higher prices or lower quality. Indeed, research performed by Jason Furman, Katheryn Russ, and Jay Shambaugh in 2017 estimates that a 10% across-the-board increase in import tariffs would cost the poorest 20% of earners $300 a year. Thus, when U.S. President Donald Trump expanded his tariff list from $50 billion to $200 billion worth of products, he increased costs for consumers. Worse, if Trump imposes tariffs on $550 billion worth of Chinese imports, these tariffs would inevitably affect everyday consumer products such as televisions and cell phones.
High tariffs could also raise costs for companies. Tariffs on metal, for example, mean that car, aircraft, and tractor manufacturers all have to pay more to produce their goods. Hence, Ford and Boeing vociferously oppose Trump's tariffs, as tariffs raise costs and endanger their competitiveness. On June 20, 2018, in a roundtable with American workers, in Duluth, Minnesota, Trump claimed that the C.E.O. of US Steel pledged to open six major facilities in the US, and to expand existing facilities there. But nothing has actually happened. Even within the U.S., more and more voices doubt the wisdom of protecting a few narrow industries at much broader costs.
The Trump administration sought to limit the impact of the tariffs on U.S. consumers by targeting Chinese industrial goods, not consumer products, in its first round of tariffs, and by passing a $12 billion trade compensation package for farmers harmed by the trade war. But reactions to the compensation package are mixed. Some are optimistic, but many consider it a one-time "band-aid," and worry about its sustainability and effectiveness. As Republican-led tax cuts and rising spending swell the deficit, the Congressional Budget Office projects that U.S. government debt held by the public will grow from 76.5% of gross domestic product last year to 96.2% in 2028. Thus, it's impossible for Trump to continue subsidizing affected industries, and the only long-term solution is a new trade deal with China.
Third, though Trump claims that high tariffs will expand access to China's market, some U.S. multinational companies worry that they will have the opposite effect, as China's retaliatory tariffs will cause U.S. companies to lose access to China's market. China's new tariff list on $60 billion worth of imports from the U.S. threatens a 25% tariff on liquefied natural gas (LNG), a potential blow to U.S. LNG companies, for whom China is the third-largest export market. Additionally, it's easy for China to find alternative sources of soybeans, corn, poultry, and beef; thus, the price of US soybeans has plunged by 17% over the past month over fears that Chinese tariffs will cut American farmers off from the China market, which buys 60% of their soybean exports. What's more, considering China's responsive tariff list includes additional duties on aircrafts, agricultural goods, chemicals, and medical supplements, the prices of those US exports to China will also increase.
Fourth, a full-fledged trade war, economists at Bank of America Merrill Lynch and elsewhere warn, risks tipping the US economy into recession. Lawrence Summers, Charles W. Eliot University Professor at Harvard, and a former US Treasury secretary, wrote in the Financial Times that the US economy is facing high risks. In essence, the Trump administration's policy has borrowed prosperity from the future to stimulate current growth. Even as the economy is growing rapidly, the Trump administration's trade policy is inviting foreign retaliation against US exporters and uses up fiscal capacity. Summers claimed that Trump has taken credit for far more economic success than he deserves. He will disproportionately be blamed when the downturn comes.
Now, the U.S. stock market is at an all-time high, but indicators raise concerns that it may be poised for collapse. And the trade war may be the sting that bursts the giant bubble. When the trade war hampers U.S. companies' profits, investor confidence will be influenced; some investors will decide to sell their stocks, causing a stock market crash.
Just as the old saying goes, there is no winner in the trade war. The economic fundamentals are also very clear: Tariffs only make things worse. Tariffs will ultimately harm those Trump claims to protect.