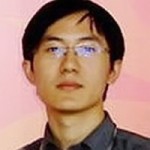 Yu Xiang
Senior Fellow, China Construction Bank Research Institute
Yu Xiang is an Adjunct Fellow of Center of Strategic and Security Studies of Tsinghua University, a Senior Fellow of China Construction Bank Research Institute, and a China Forum expert.
Sep 22, 2023

The United States has seen consistent monthly growth throughout the year, but certain risk factors are accumulating. The future trajectory of the U.S. economy will depend on the relative development of economic growth drivers and the potential risks. China must respond thoughtfully.

Jun 16, 2022

The Russia-Ukraine conflict has provided new impetus to the centennial change in global order. Combined with the impact of global pandemic, this conflict has accelerated the transformation of international economic order from a US-dominated globalization process to the globalization driven by coexistence of multiple parallel systems.

Jun 02, 2022

It's a good time to reflect on lessons learned in the pandemic era and look beyond it. If we let things continue as they are, widening income disparities will inevitably promote political divergence, social polarization and vulnerability.

Dec 24, 2021

Some things were expected; others were not. Smooth and orderly growth next year will depend on the Biden administration's coordination of fiscal and monetary policies. The administration will have limited room to maneuver next year. The U.S. economy will grow at a modest rate, but volatility will remain.

Oct 18, 2018

China's science and technology advancement is mainly due to an emphasis on STEM education, strong government support and a growing infusion of private investment in R&D.

Aug 13, 2018

Though the Trump administration believes that the trade war can extract concessions from China, it also significantly harms the U.S. economy.

Jul 04, 2018

China and US should find a way to manage their disputes without stumbling into a trade war.

Mar 28, 2018

"US manufacturing job losses as a result of technological advances is inevitable, but China and America can manage the resulting hardship together."