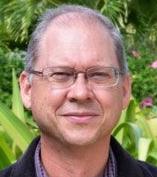 Christopher A. McNally
Professor of Political Economy, Chaminade University
Christopher A. McNally is a Professor of Political Economy at Chaminade University and Adjunct Senior Fellow at the East-West Center in Honolulu, USA. His research focuses on comparative capitalisms, especially the nature and logic of China's capitalist transition and Sino-Capitalism. He is also working on a research project that studies the implications of China's international reemergence on the global order.
Aug 14, 2023

China's economy is at a crossroads. As its old model of development faces challenges, it will require a shift to consumption-driven growth despite challenges in the private sector.

May 31, 2023

While the United States is experiencing dramatic levels of inflation, China is facing very low levels. Assessing various forms of economic stimuli, such as quantitative easing, is important to understand and mitigate current levels of inflation faced by economies all over the world.

Feb 14, 2023

With the lift of zero-Covid restrictions, Chinese policymakers are in search of a new politico-economic model to sustain Chinese growth and innovation in the 2020s.

Nov 09, 2022

Impacts of the United States' ban of semiconductor exports to China have yet to be fully understood. Beijing must scramble to discover new ways to access the most critical supply chain.

Sep 30, 2022

China's economic troubles in 2022, exacerbated by zero-COVID regulations and stiff barriers for travel and exports, have caused consumer demand to hit a new low. The digital yuan, the first centrally backed crypto token, could be the solution Beijing needs to restore consumer trust in their economy.

Apr 02, 2022

The financial sanctions that are being placed on Russia have put the focus onto the over reliance of global trade on the U.S. dollar, especially when it comes to precious oil. Now, Saudi Arabia is preparing for the first time ever to start pricing some oil exports in the yuan which could lead to massive ripple effects in the energy market.

Feb 20, 2022

China's digital yuan soft launched during the Beijing Winter Olympics, ushering in a new era of financial institutions. Already a leader in digital payment infrastructure, China's ambition to solidify the digital yuan's use will change how an already robust ecosystem operates.

Nov 30, 2021

The global pandemic's impact on the economy was an issue that governments worldwide had to deal with, amid changing ways that people manage their money. Digital currency may be the next avenue for market stimulation in China, and beyond.

Oct 21, 2021

To make sense of China's summer spate of market-altering policy changes, one must examine Xi Jinping's strategy, as well as historical precedents for state interventionism in the economy.

Aug 11, 2021

There is a global shift towards a new economic philosophy, which both Washington and Beijing are grappling with. Open understanding of both economies could help the two countries establish the foundation for cooperation.