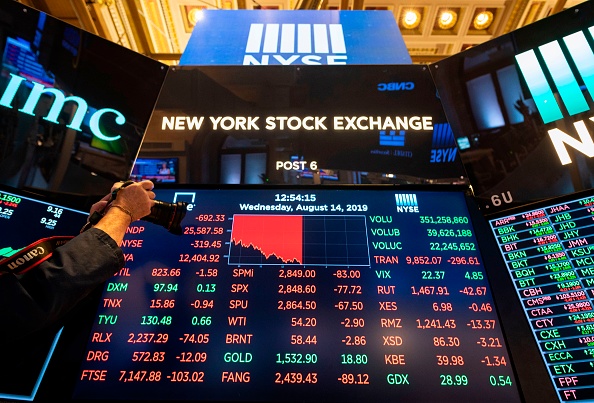 ​Slowdown Ahead?
Fears of a global economic slowdown came to a head this week after both Germany and China reported bleak economic data, a sign that President Trump's tariff war with China is causing serious damage to the world economy.
Germany reported Wednesday that its economy shrank by .1% in the last quarter, following an overall unsteady year as the country faces challenges from the US-China trade war and a disorderly Brexit. Analysts are saying that prospects for an economic recovery look grim: "Today's GDP report definitely marks the end of a golden decade for the German economy," said Carsten Brzeski, chief economist at ING Germany.
China too seems to be stumbling, with Chinese industrial output and property investment down and unemployment up. Some analysts are saying this is a sign that China is faltering under the weight of Trump's tariffs, but if China goes down it surely will not go down alone.
Germany relies heavily on exports and is closely linked to the Chinese economy, which makes it especially vulnerable amid the onslaught of tit-for-tat tariffs between China and the United States. Germany's auto sector in particular has taken a big hit since the start of the trade war. Automobiles are Germany's largest export, and as Chinese consumers pull back from making large purchases, the entire German economy seems to be feeling the heat of its waning auto industry.
Economic reports from Thursday also indicated that the US was facing strains in several key areas, which brought stock markets back down after Wall Street saw a brief boost Wednesday when the Trump administration postponed its plans to levy new tariffs on $156 billion of Chinese goods, citing concerns over holiday shopping in the US. The next round of trade negotiations are set for September, although a truce seems to be increasingly unlikely.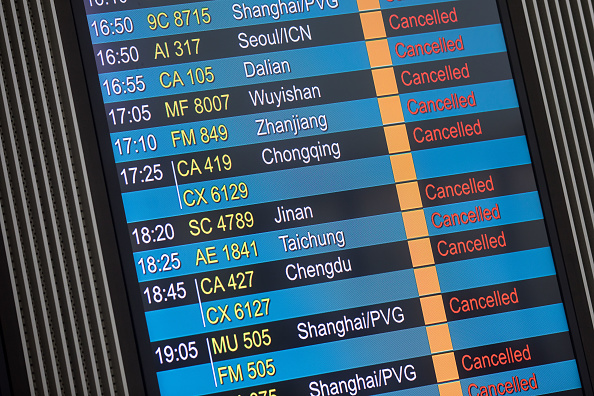 Hong Kong Grounded
Ten consecutive weeks of protest have shaken Hong Kong markets and erased HK$446 billion ($56.9 billion) of real estate stocks, according to data from Refinitiv. The Asian financial hub, already experiencing economic stumbling blocks from the ongoing US-China trade war, lowered its growth forecast for 2019 from 2%-3% to 0%-1% this Thursday, and unveiled an economic aid plan worth HK$19.1 billion ($2.4 billion) to cushion any further strain.
Earlier in the week, Donald Trump offered via Twitter to meet with Chinese president Xi Jinping to discuss how to "humanely solve the Hong Kong problem" after protestors staked out Hong Kong's only international airport, resulting in hundreds of cancelled flights and a tense standoff between the protestors and police. Beijing made no official remarks on Trump's offer, but the sentiment still remains strong in China that the US has a "black hand" in instigating the protests, potentially adding another obstacle in the US-China relationship.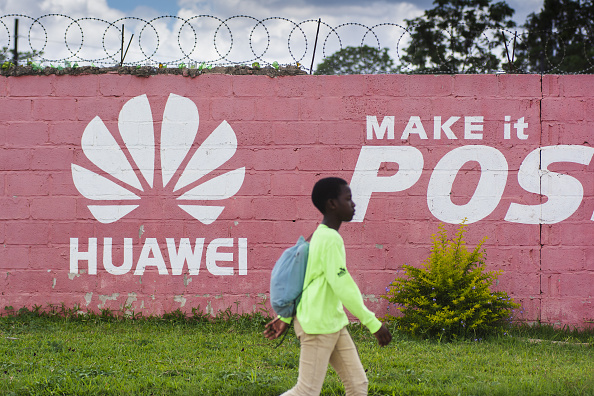 ​Political Surveillance
Huawei employees have helped African governments spy on political rivals by tracking their location and breaking into encrypted messages, a Wall Street Journal report alleged this week. The report detailed how on separate occasions, Huawei employees in Uganda and Zambia used their company's services to assist incumbent governments in spying on political opponents. The report did not find the Chinese government to be linked to these cases, however.
Huawei has denied all allegations, calling the report "unfounded and inaccurate." This report comes as the Trump administration accuses Huawei of using its technology to spy on behalf of the Chinese government. President Trump in May signed an executive order allowing the US government to ban American firms from doing business with companies deemed as "foreign adversaries," deepening what some analysts are calling a "technological cold war."