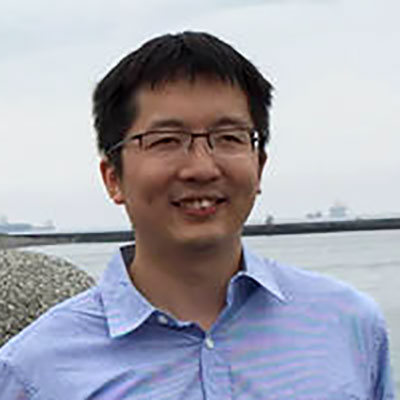 Li Zheng
Assistant Research Processor, China Institutes of Contemporary International Relations
Li Zheng is an Associate Research Processor at the Institute of American Studies, China Institutes of Contemporary International Relations.
Jun 21, 2021

The problem of an aging society afflicts both China and the United States, and there is plenty of room for cooperation to address common interests. As the demographic trend continues, the impact on their respective agendas will only become more pronounced.

Mar 10, 2021

A variety of technical paths and the use of multiple treatments in the global population provide the best opportunity for quick, widespread success. Vaccine nationalism should be avoided, as it only slows progress.

Jan 22, 2021

Technology and politics should not be bundled. The practice has led to intense, even out-of-control, tech competition over the past few years, and it only closes off communication.

Nov 20, 2020

Can China's green initiatives and the Green New Deal in the United States work in harmony? With both countries committed to a transition to new energy, it is more important than ever for them to communicate.

Oct 09, 2020

The U.S. government's protectionist measures buck the trend of history and provide opportunities for other countries to compete for international talent. When the U.S. ceases to welcome global talent, its technological hegemony will crumble.

Oct 08, 2020

The U.S. policy of digital decapitation makes it difficult to settle disagreements with China through compromise. The outrageous approach only hardens China's will to safeguard the interests of its companies.

Mar 03, 2020

Cooperation is needed now more than ever. Political stereotypes should be abandoned, joint research should be fostered and critical supply chains should be protected.

Jan 07, 2020

Concerns of China and the United States over science and technology can be resolved by the international community. Avoiding the huge cost of decoupling should be a top consideration.

Oct 30, 2019

Global rules are needed to govern military applications. Meanwhile, the US should stop blocking scientific exchanges. Better communication leads to new opportunities and reduces misunderstanding.

Sep 11, 2019

After the United States officially withdrew from the Intermediate-Range Nuclear Forces Treaty, U.S. Defense Secretary Mark Esper said that the country hopes to deploy medium-range missiles in Asia. This remark quickly sparked widespread controversy, and most countries don't want to see the terrible scene of a missile race in the region.