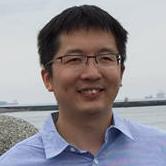 Li Zheng
Assistant Research Fellow, CICIR
Li Zheng is an Assistant Researcher at the Institute of American Studies of China Institutes of Contemporary International Relations.
May 03 , 2018

The US took advantage of ZTE's inability to find substitute suppliers and imposed the ban. It is not a simple punishment, but an attempt to deal a fatal blow to ZTE.

Feb 13 , 2018

The Trump administration's aggressive nuclear posture will deal a blow to nuclear non-proliferation.

Jan 16 , 2018

China and the US' differing views concerning cybersecurity signal areas of potential conflict between the two countries in future. Nonetheless, they also share a common vision.

Dec 29 , 2017

Trump's national security strategy can lead to dangers, but also presents opportunities for Sino-American cooperation.

Oct 23 , 2017

In terms of promoting cooperation on other issues, cybersecurity cooperation is now playing the role that climate change did during the Obama administration.

Aug 29 , 2017

The advent of the AI age will bring unprecedented opportunities and challenges. The world's two most powerful countries, also the world's two biggest players in AI, need to come together to manage this new technology. 

Aug 08 , 2017

Since North Korea is nearing its ultimate goal of achieving full nuclear deterrent capability against the United States, we might expect China to now show more rationality and return to the negotiation table. This will reduce North Korea's hostility towards the U.S. and other countries.

Jun 20 , 2017

Both countries must put the common security threat ahead of developing their own cyberweapons — further strengthening cooperation on cyberthreat information sharing, giving full play to the technological advantages of each country's enterprises in such collaboration to reduce mutual suspicion and misunderstanding.

Apr 18 , 2017

Trump's eagerness to boost the military's role in his foreign strategy may well mean tougher positions or even adventurous moves in the South China Sea and on the DPRK nuclear issue, which will not only stimulate sensitive regional situations but also increase risks of an arms race or even confrontation with China.

Nov 23 , 2016

Despite Donald Trump's potentially passive attitude toward international governance and international cooperation, China and the US need collaboration in cyberspace. The threats and potential risks in cyberspace brook no footdragging, they are clear and present dangers. China-US cooperation in cyberspace not only helps all of humanity share Internet dividends, but it is also in both countries' fundamental interest.