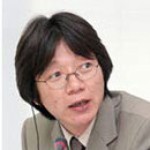 Liu Junhong
Researcher, Chinese Institute of Contemporary Int'l Relations
Liu Junhong is a Research fellow at the Chinese Institute of Contemporary International Relations.
Nov 23, 2020

The agreement marks the emergence of constructive rules for the entire East Asia region. The parties no longer look to the Trans-Pacific Partnership, with its burdensome provisions, as a model template.

Nov 27, 2017

China led the way on innovative cooperation at the APEC summit, as the U.S. and Japan faltered.

Nov 07, 2017

Japanese Prime Minister Shinzo Abe won a great election victory, enabling him to push through his agenda. But this victory will prove hollow if he doesn't favor cooperation over cut-throat competition.

Jul 31, 2017

China-US cooperation based on mutual respect and equality are key to the G20's success. Timely and effective communication between the leaders and reaffirmed commitment to this approach would contribute to the G20's role in promoting economic recovery and ultimately inclusive growth of the world. 

Oct 03, 2016

China's ties with the two US allies continue to evolve, as Beijing develops new consensus with Seoul but finds accommodation with Tokyo more challenging. Domestic politics in the US and Japan may cast a shadow on future progress in China's bilateral relations with both South Korea and Japan.

Sep 02, 2016

Not long ago, China, Japan and the ROK finally got their foreign ministers together in Tokyo. The foreign ministers' meeting naturally had an important mission, and the opportunity it created may, to a considerable extent, reshape the relations among the three countries.