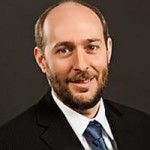 Troy Stangarone
Senior Director, Korea Economic Institute of America
Troy Stangarone recently completed a Council on Foreign Relations Fellowship in South Korea at the Asan Institute for Policy Studies. He is currently the Senior Director for Congressional Affairs and Trade at the Korea Economic Institute of America.
Feb 27 , 2018

South Korea's efforts to have North Korea participate in the PyeongChang Winter Olympics may have yielded an opportunity for dialogue in the form of Kim Jong-un's recent summit invitation to South Korean President Moon Jae-in. If President Moon accepts, a South-North summit could provide an opportunity to test whether diplomacy can resolve the crisis over North Korea's nuclear and missile programs.

Jan 30 , 2018

While there has been focus on North Korean efforts to drive a wedge between the United States and South Korea with its offer to attend the Games, Pyongyang also has domestic and economic reasons for attending the Olympics.

Aug 25 , 2017

Building on the cooperation the U.S. and China have developed over the last two years on UN sanctions will be key to denuclearizing North Korea. However, the current sanctions also include loopholes China may need to work with the United States to close should North Korea conduct another nuclear or missile test.

Apr 08 , 2013

Under the newly elected leadership of Park Geun-hye, South Korea is poised to transform its relations with China and North Korea through increased engagement.