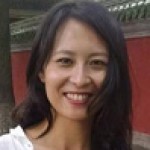 Keyu Jin
Professor, London School of Economics
Keyu Jin, a professor of economics at the London School of Economics, is a World Economic Forum Young Global Leader and a member of the Richemont Group Advisory Board.
Apr 16, 2020

When he welcomed US President Donald Trump to Beijing's Forbidden City in 2017, Chinese President Xi Jinping pointed to the character "peace" in the names of all three halls of the great complex, emphasizing the Confucian maxim "Peace is prized above all."

Oct 09, 2019

The celebration of the 70th anniversary of the founding of the People's Republic of China on October 1 will be an exuberant affair, involving glitzy cultural events, an extravagant state dinner attended by Chinese and foreign luminaries, and a grand military parade in Tiananmen Square. And, at a time of high tensions with US President Donald Trump's administration, it will be imbued with an extra dose of patriotic enthusiasm. But while China has much to celebrate, it also has much work to do.

Sep 27, 2018

In trying to push back against China's rise, the U.S. may be legitimizing its rival as a world power.

Nov 08, 2017

Most Western media have characterized the recent 19th National Congress of the Communist Party of China (CPC) as a pure power play, with President Xi Jinping entrenching his position. But the accumulation of political capital in this case is a means to an end.

Nov 12, 2015

When it comes to economic rebalancing, China will need to be patient, recognizing that the current generation is simply too fixated on saving to provide the kind of surge in consumption that is needed. There are steps policymakers can take to accelerate progress, but, until the next generation grows up, real progress will have to wait.