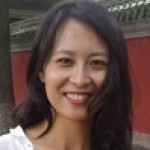 Keyu Jin
Professor, London School of Economics
Keyu Jin, a professor of economics at the London School of Economics, is a World Economic Forum Young Global Leader and a member of the Richemont Group Advisory Board.
Sep 27 , 2018

In trying to push back against China's rise, the U.S. may be legitimizing its rival as a world power.

Nov 08 , 2017

Most Western media have characterized the recent 19th National Congress of the Communist Party of China (CPC) as a pure power play, with President Xi Jinping entrenching his position. But the accumulation of political capital in this case is a means to an end.

Nov 12 , 2015

When it comes to economic rebalancing, China will need to be patient, recognizing that the current generation is simply too fixated on saving to provide the kind of surge in consumption that is needed. There are steps policymakers can take to accelerate progress, but, until the next generation grows up, real progress will have to wait.