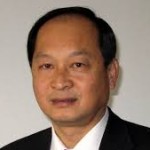 Ding Yifan
China Forum Expert and Deputy Director of China Development Research Center
Ding Yifan, a China Forum expert and Deputy Director of the Research Institute of World Development, China Development Research Center (DRC).
Sep 11, 2013

Detroit's decline demonstrates what happens when laws of economic and social development are broken, writes Ding Yifan. It is a lesson that China should learn to accomplish its economic restructuring without repeating Detroit's mistakes.

Jul 03, 2013

As time progresses, regional trade agreements have grown in number. Although these agreements are effective and beneficial to those nations involved, they cannot and should not replace the global "free-trade" framework.

Mar 30, 2013

According to Chinese news reports, urbanization could add 400 million more people to the current Chinese urban population in the next decade. Ding Yifan writes that this will objectively promote the further liberalization of China's domestic capital markets, driven by comprehensive reform.

Oct 08, 2012

Since the outbreak of the financial crisis, many people have hoped emerging economies like the BRICS countries would serve as the engine for continued growth in the world. However, there are reasons to be concerned that the global economic downturn may soon affect even emerging economies like China.

Jul 13, 2012

During the G20 Summit in Los Cabos, Mexico, China and several other emerging economies pledged to raise their IMF contributions. This not only marked a major achievement from the meeting, but also demonstrated the growing role of the emerging economies on the world economic stage. It also signified the willingness of the emerging economies to pull Europe and the world as a whole out of the current crisis by enhancing their IMF contributions.