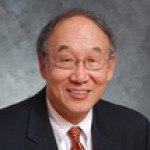 George Koo
Retired International Business Consultant and Contributor to Asia Times
Dr. Koo is a retired international business consultant and a regular contributor to online Asia Times.
Aug 26, 2020

Two recent developments presage a forthcoming regime change in Washington - a change that needs no help from the National Endowment of Democracy, whose mand

Jun 05, 2020

When the U.S. Trump Administration's recently attempted to slam the door on Huawei, China's leading telecommunication and technology loaded company, he and his China advisors broke the heretofore gold standard in international collaboration; and that has been the world's semiconductor industry.

Apr 17, 2020

A confrontational approach will not work and the world's two biggest economies should join forces.

Mar 21, 2020

It was the world's most dramatic two weeks for the turmoil caused by the novel coronavirus. From the giant statues of Rapa Nui (Easter Island) and scenic beauty of Patagonia, I followed with enforced detachment. The World Health Organization declared Covid-19 as a world pandemic during this period. With the coronavirus spreading to 80 countries in a blink of eye, the stock market plummeted to a level not seen since Trump came into office.

Feb 21, 2017

The Asia Society and the University of California, San Diego, under the co-chairmanship of Orville Schell and Susan Shirk, have published a task force report on "US Policy Toward China: Recommendations for a New Administration." Roughly two years in the making, the point of this report in light of the timing — published in February 2017 — is to serve as a guide for the Trump administration.

Dec 22, 2016

Unfortunately for President-elect Trump, he can't ignore the conflagration of the Middle East that he will inherit from his predecessors. But he can avoid creating more conflicts and new regional tensions elsewhere if he sticks to the idea of getting along with everybody. In the case of China, Trump has the opportunity to break cleanly from the past.

Sep 23, 2016

September's global summits saw the U.S. and China agreeing to abide by the Paris Accord on limiting emission of greenhouse gases, an influential and important step in encouraging others to follow their lead. On other issues, the two countries took divergent paths.

Apr 06, 2016

Through interventionist misadventures in Iraq, Syria, and Libya, the U.S. has been a major contributing factor in the unrest and has proven incapable of maintaining peace and order by its own effort. China has a non-confrontational approach to international relations and can be an effective partner in complementing the U.S. in anti-terrorism efforts.

Jan 18, 2016

George Koo describes how a treaty between the U.S. and North Korea was within grasp until George W. Bush's administration halted the proceedings. Since then, dealing with Pyongyang has become a blame game between the U.S. and China.

Nov 04, 2015

The U.S. and U.K. are practically two nations joined at the hip due to their common root in history, language and culture. Yet the outcomes of China's president Xi Jinping's state visits to the two countries weeks apart could not be more dramatically different.The future of one bilateral relations is bright, the other is much less certain. It's time to take a deep look and understand why.