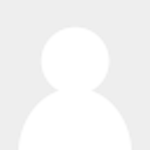 US-China Business Council
Jan 23, 2017

The U.S.-China trade relationship actually supports roughly 2.6 million jobs in the United States across a range of industries, including jobs that Chinese companies have created in America. The following is a list of a benefits to the U.S. economy due to trade with China, and also a link to the full report.

Jul 27, 2016

We often hear that China "manipulates its currency" and harms the U.S. economy. Some say if we punish China as a manipulator or slap tariffs on Chinese goods it would reduce our trade deficit. But what does currency manipulation mean? More importantly, would tariffs on Chinese goods help our economy?

Jun 01, 2016

The US-China Business Council writes that instead of building protectionist walls, the U.S. should boost exports to China—the fastest growing market in the world—by pursuing policies that reduce the trade and market access barriers that China uses to keep out American manufactured goods, services, and agriculture products. The U.S. should also take steps to boost worker education and training, and improve competitiveness to ensure that America continues to have a strong economy.