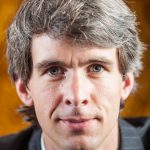 Jonathan Holslag
Professor of International Politics, Free University Brussels
Jonathan Holslag is a professor of International Politics at the Free University Brussels. His work focuses on China's foreign policy and Europe's position in world affairs. His last book is China's Coming War with Asia.
Jun 29, 2016

The relationship between China and the United Kingdom was close, especially in economic terms, though as Jonathan Holslag argues, China may need to find a new preferred partner. Europe is at a juncture: it remains to be seen whether frustration about alleged unfair competition from China will lead to a much more protectionist trade policy, whether the European Commission grants China Market Economy Status, and whether a fragmented European position on trade could strengthen China's own geopolitical position.

Sep 16, 2013

China's Central Committee will gather later this year for a session that will shape the outlook of the global economy. Despite hopes that China will announce a rebalancing strategy, Jonathan Holslag believes Beijing will continue its high export policies.