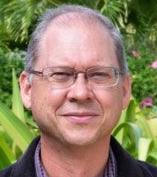 Christopher A. McNally
Professor of Political Economy, Chaminade University
Christopher A. McNally is a Professor of Political Economy at Chaminade University and Adjunct Senior Fellow at the East-West Center in Honolulu, USA. His research focuses on comparative capitalisms, especially the nature and logic of China's capitalist transition and Sino-Capitalism. He is also working on a research project that studies the implications of China's international reemergence on the global order.
Mar 03, 2020

US-China economic and technology relations are in an unexpected flux since the outbreak of the coronavirus.

Feb 21, 2020

The trade deal has been signed, but recent factors, like the novel coronavirus, make it challenging for China to meet its trade requirements. Instead of moving forward, the US-China relationship has moved sideways.

Nov 28, 2019

If financial sanctions are the next battlefield for China and the United States, the pain may be worse than tariffs.

Sep 13, 2019

The "art" of many small deals could yield results in the US-China economic relationship, which is so complex that it defies a one-size-fits-all solution.

Aug 26, 2019

China's recent economic prosperity is tied to the emergence of a unique political economy, "Sino-capitalism." This system remains deeply misunderstood in the West, yet forms an integral and highly important component of the global economy that cannot be "contained."

Mar 07, 2019

The issue of currency manipulation remains one of the thorniest issues to be hammered out during the final rounds of US-China trade talks. So far, negotiations have not reached consensus on a mechanism for dispute resolution that could satisfy both sides.

Jan 31, 2019

The Trump administration has become increasingly hawkish, but confrontation with China goes far beyond trade friction, raising the specter that US-China relations could come to resemble Cold War era tensions.

Nov 14, 2018

A cold war in which both sides carve out autonomous spheres of influence and jockey for power in a bipolar order is highly unlikely. Much more likely is the emergence of a chaotic mélange.

Sep 26, 2018

A messy divorce of the fusion between the Chinese and American economies – the end of Chimerica – looms. This raises the specter of the first "hegemonic showdown" between the United States and China.