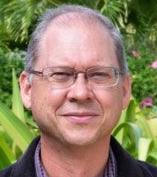 Christopher A. McNally
Professor of Political Economy, Chaminade University
Christopher A. McNally is a Professor of Political Economy at Chaminade University and Adjunct Senior Fellow at the East-West Center in Honolulu, USA. His research focuses on comparative capitalisms, especially the nature and logic of China's capitalist transition and Sino-Capitalism. He is also working on a research project that studies the implications of China's international reemergence on the global order.
Jul 18, 2018

What is Trump's rationale in expanding the trade skirmishes? What, ultimately, is his end game? While Trump, as any human being, has many sides to him, his ideological inclinations need to be taken more seriously.

May 25, 2018

In the run up to U.S. Commerce Secretary Wilbur Ross's planned visit to China next week to discuss "a framework" for a trade deal, how do the latest updates reflect Trump's strategy and goals?

Apr 16, 2018

While Xi's speech at the Boao Forum did not outline any particularly new or bold initiatives, policy makers in Washington, D.C. should take these market opening moves as the basis for negotiating an agreement.

Mar 28, 2018

It will be difficult to change long-held opinions on the openness of Chinese markets. Naturally, different segments of the international community will vary in their views. Countries in Southeast Asia, for example, could see benefits from Chinese initiatives to accelerate the building of regional free trade areas. Financial services firms in the West also stand to benefit from removing caps on foreign stakes in banks, securities brokerage houses, and fund management firms. However, on balance, it will be hard to "exceed the expectations of the international community." China is facing an uphill battle due to three reasons.

Feb 14, 2018

There are only two major pathways open: a continuation of relatively minor actions on both sides that nonetheless could spiral into a tit-for-tat trade war that no one wanted; or then a concerted effort on both sides to engage in negotiations.

Dec 08, 2017

The China model could lead to more varied views on what works and doesn't in economic development.

Oct 30, 2017

China is increasingly insisting that its oil imports be denominated in Chinese yuan instead of U.S. dollars. If successful, this could make the yuan into the globe's second or third most important currency overnight. Given that China's imports will soon dwarf those of the United States, it is perhaps just a matter of time until the more than a half century reign of the petrodollar comes to an end.

Oct 23, 2017

Many observers note that President Xi Jinping's opening speech at the 19th National Congress did not spell out major new economic reform initiatives. Nonetheless, economic reform has neither stalled nor backtracked in the past five years, and is even less likely to do so if Xi Jinping successfully consolidates his power with the 19th Congress.

Sep 19, 2017

It seems as if U.S. President Donald Trump is intent on perpetrating a dangerous fallacy: to impose tariffs on American imports to lower the trade deficit. These moves are coming despite the fact that the most prominent critic of China's trade practices in the U.S. administration, Steven Bannon, has left the White House. Why is the Trump administration so enamored by tariffs, a trade policy more commonly employed a hundred years ago?

Jun 09, 2017

Outcomes fromU.S.-China trade talks that were recently announced ignored the major structural issues facing U.S.-China economic relations. While a trade deal was produced, the major point of contention between the two countries, that they practice deeply divergent forms of capitalism, was ignored. In order to truly make progress on trade between the U.S. and China mutual understanding of the different dynamics driving the two forms of capitalism is needed.