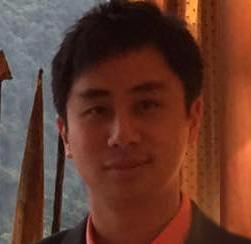 Shaun Tan
Writer based in Hong Kong
Shaun Tan is a writer based in Hong Kong. His writing has appeared in Quartz, The Diplomat, and the Malay Mail Online. He enjoys reading, playing tennis, and talking about himself in the third-person. Contact him at shaunzhiming.tan@gmail.com
Dec 13 , 2017

Few outside China know much about the Chinese canon, a canon that is as rich and valuable as its Western counterpart, that has been revered and reviled at different points in Chinese history, and which may be the key to consolidating the Chinese Communist Party's authority – or destroying it.

Nov 22 , 2017

The objections to THAAD are misguided. The more antiballistic missile systems the world has, the safer it will be.

Nov 03 , 2017

The power of America's example has been eroded at home by both the far left and the far right. For its own sake, as well as for the rest of the world, that example must endure.

Oct 20 , 2017

The Chinese diasporas in Southeast Asia are market-dominant minorities, and thus often a target for populist persecution. Defending them would be both the right thing and the expedient thing for China to do.

Oct 09 , 2017

The concept of sovereignty is a keystone of the international system. It's also one of the most abused concepts in international relations.

Sep 26 , 2017

Artificial intelligence presents an existential threat to humanity. As with other existential threats like global warming and weapons of mass destruction, we need a treaty to manage its risks—and soon.

Aug 15 , 2017

Throughout his time in the political spotlight, Donald Trump has raised eyebrows with boisterous speeches and absurd statements, causing many to question his mental capacity to lead. But, while his opponents at home and abroad decry his antics as insanity, could President Trump actually be executing a specific policy strategy?

Jun 30 , 2017

The message congressional Republicans took from the 2016 elections was that Republican voters like Trump and hate virtually everyone else in the Republican Party. They fear that if they ever break rank with him they'll be voted out in the next election. Few politicians got very far by blaming the electorate or scolding them for their bad choices.

Apr 18 , 2017

Asian leaders have an incentive to twist Confucius and, in all likelihood, many Western commentators don't trouble to read his texts before taking conventional pronouncements at face value. But defining him by the hierarchical part of his teachings makes as much sense as defining Socrates by his totalitarian vision of a Republic. It is to ignore the balance that is the essence of his philosophy.