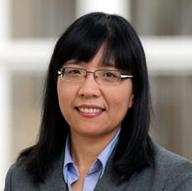 Lea Shih
Research Associate, Mercator Institute for China Studies
Dr. Lea Shih is a Research Associate at the Mercator Institute for China Studies (MERICS).
Sep 19, 2018

The new leadership structure of the central political commissions demonstrates a fundamental shift in the division of responsibilities between members of the Standing Committee since the 1980s. Policymaking on the top priority issues of Xi Jinping's agenda will effectively be shifted from the Politburo's Standing Committee to the special political commissions in the upcoming years.

Oct 27, 2017

What is the overarching trend of Xi Jinping's appointments? Put simply, the technocrats are back and have taken over key positions in China's economic development strategy. But this time they no longer come from traditional industries such as the petroleum or mechanical engineering, but from high-tech industries or the so-called strategic new industries.