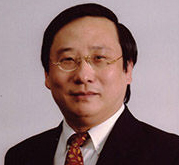 Victor Zhikai Gao
Chair Professor at Soochow University, Vice President of CCG
Victor Gao, Esq. is chair professor at Soochow University and vice president of Center for China and Globalization (CCG).
Sep 16, 2022

While the Taiwan Policy Act is making its way through the labyrinth in the congressional process in Washington, D.C., it is high time to ponder the consequences of this Act, if adopted and enacted, for China and the United States.

Aug 03, 2021

If the U.S. ally plays politics in its courts, other countries may follow its lead. Canada won't look good if China and the U.S. decide to cut a deal regarding the extradition of Meng Wanzhou. It will be left out in the cold with a big boomerang knot on its head.

Jul 16, 2021

There is just one conclusion to be drawn from the geopolitical confusion created by Washington's maximum confrontation policy: Rather than war, China and America are actually destined for peace. This is the true mega trend in bilateral relations.

Nov 20, 2020

Given the many holes in the bungled extradition case of Meng Wanzhou in Canada, including conflicting testimony and political entanglements, the matter should be dismissed. This case should never have been brought.

Jul 27, 2020

Demagogues in Washington are doing their utmost to poison China-U.S. relations. They will stop at nothing. But their attempts at kneecapping should not be allowed to succeed.