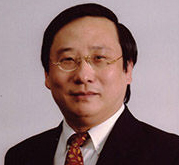 Victor Zhikai Gao
Chair Professor at Soochow University, Vice President of CCG
Victor Gao, Esq. is chair professor at Soochow University and vice president of Center for China and Globalization (CCG).
Nov 20, 2020

Given the many holes in the bungled extradition case of Meng Wanzhou in Canada, including conflicting testimony and political entanglements, the matter should be dismissed. This case should never have been brought.

Jul 27, 2020

Demagogues in Washington are doing their utmost to poison China-U.S. relations. They will stop at nothing. But their attempts at kneecapping should not be allowed to succeed.