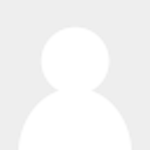 Li Zhuyun
medical investor and former employee at Novartis in Boston
Li Zhuyun is a medical investor and former employee at Novartis in Boston.
Mar 11, 2020

To credibly claim that its "America First" approach is not isolationism, the United States should avoid excluding China from the industrial chain. Global prosperity and stability be ensured only by staying connected.

Feb 18, 2020

Sharing of scientific knowledge is essential to the desired rapid application of treatments to patients. The United States should get involved in a big way, rather than overreacting with Chinese travel bans and creating panic around the world.