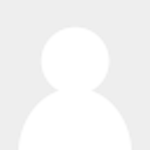 Hui Xiao
A retired economist in Hong Kong
Hui Xiao is a retired economist in Hong Kong.
Oct 02, 2021

I, like almost all Chinese compatriots, am most delighted that Ms. MENG Wanzhou was able to come home from Canada where she had been under house arrest based on a U.S. extradition request since December 2018. It was a long ordeal for her—losing her freedom and missing her family for more than a thousand days!

Dec 04, 2020

Success often follows failure, as history has shown repeatedly around the world. It's not too late for Donald Trump to step back gracefully from his electoral loss in November. The loser of any contest can return to fight another day.

Jul 14, 2020

The National Security Law for the special administrative region is a necessary prerequisite to the restoration of prosperity. Unfortunately, some businesses may be reluctant to show their support because they fear retribution.