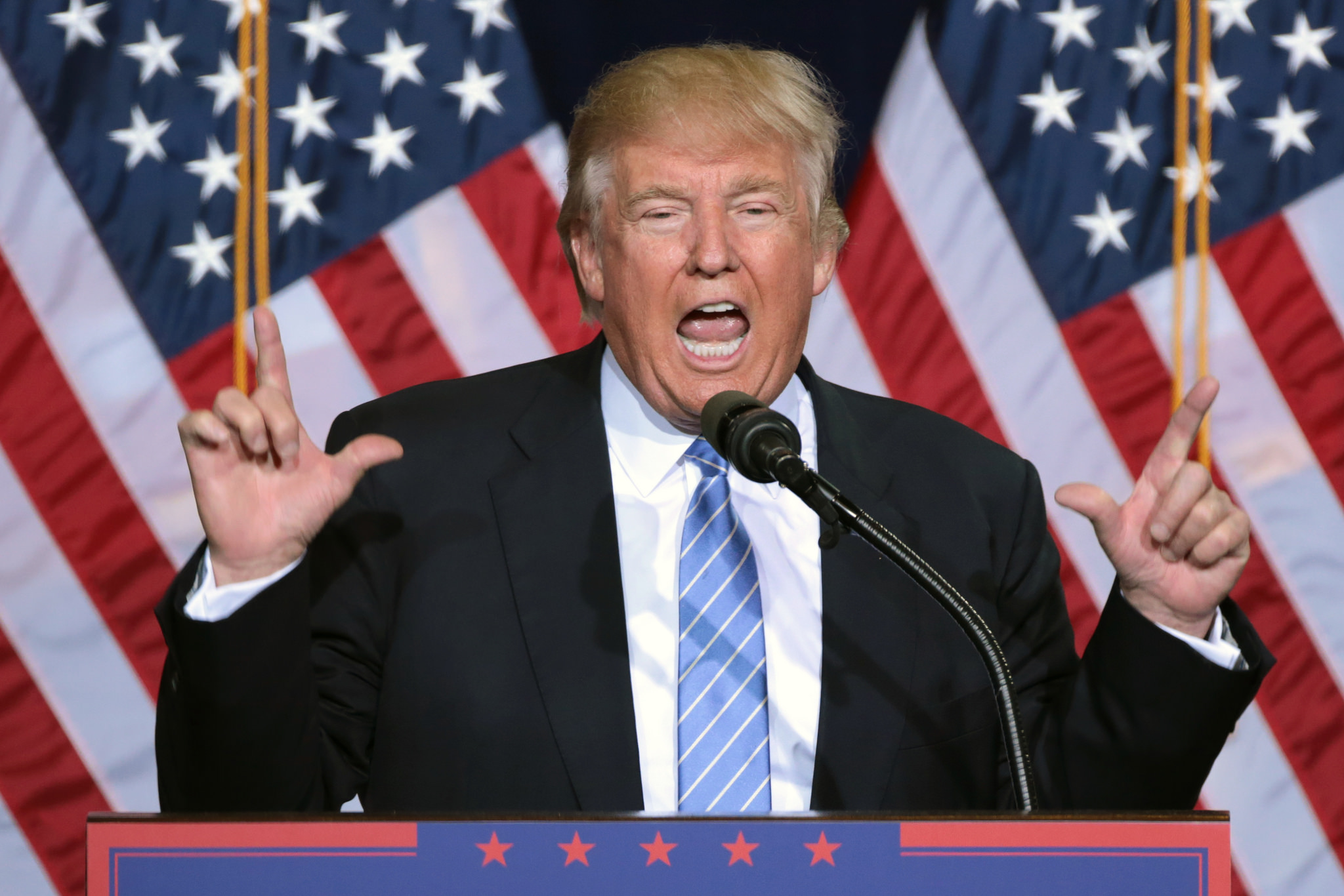 Photo Credit: Gage Skidmore
Like China's today, Japan's economic rise since World War II was export driven. It used a range of industrial policies to aid its exporting and star companies and tried everything to obtain U.S. technology. One crucial difference is that Japan depended on the U.S. for security. When in 1987, the Reagan Administration exploited section 301 of the U.S. Trade Act of 1974, the same tool the Trump Administration is using against China today, to levy a 100% tariff on select Japanese goods, not only did Japan not retaliate, it did not even threaten to retaliate. Robert Lighthizer, the current U.S. Trade Representative was a midlevel trade official in the Reagan Administration. The ultimate effects of the Reagan era tariff are debatable.
China is a country that, not so long ago, endured the hardship of the cancellation of aid from the former Soviet Union in the midst of the Great Famine. Most Chinese today would be willing to fight a trade war with the United States and are determined to not repeat Japan's mistakes. To win a war, you have to know your enemy. To ignore the national sentiment in China is not strategically smart on the part of President Trump and his advisors. The playbook on Japan will not easily work on China.
Joining the WTO in 2001, China pledged to gradually adjust its exchange rate regime which pegged the RMB to the USD. As China's current account surplus soared in the following years, China initially resisted international calls to revalue its currency, and pointed to how a revaluation of the Japanese Yen by more than 50% from 1985 to 1987 irreversibly changed the upward trajectory of the Japanese economy.
Lawrence Kudlow, President Trump's National Economic Council Director, has been eager to remind people how China has not been playing by the WTO's rules, how it has forced the transfer of U.S. technology, and how China is no longer a "third world" country.
Of course, there are truths to these arguments. China has become the world's second largest economy. However, China will argue that it's still not developed because its living standard is only 15% of that of the U.S., as measured by per capita GDP. China will also argue that since its entry into the WTO, it has significantly liberalized its economy. The average tariff has gone down to less than 10%. The opening and liberalization of the Chinese market has benefited American companies and consumers with cheap products, which more than offset the loss in manufacturing jobs due to supply chain relocation to China. The RMB has also risen against the USD, by no less than 20%. More recently, China spent one trillion dollars of its foreign exchange reserve to prevent the RMB from devaluation, which even by market forces, devaluation would have surely irritated the Trump administration.
However, U.S. officials are not satisfied by the gradualist approach China has taken in liberalizing its economy, claiming it's always been "too little, too late". China is likely to make concessions and speed up its reforms but is expected to resist the U.S. pressure for radical change, adhering to its gradualist approach of "crossing the river by feeling the stones."
It seems that President Trump's number one goal is to revitalize the U.S. manufacturing sector, for which a trade war with China may bring back jobs. But if bringing back manufacturing jobs is the goal, China can simply pledge to import more cars and semiconductors from the U.S. and make additional investments in the U.S. industries. To address the other U.S.' demands to drastically broaden market access and lower subsidies to strategic sectors may prove to be more elusive, as it runs counter to Chinese gradualism. Ultimately, the Trump administration may settle for China's incremental changes because multinationals are not Trump's main constituency and disrupting the global economy over it would be counterproductive.
Important as it may be, to prioritize bilateral trade in its dealing with China is grossly missing the target from U.S.' perspective. While the U.S. uses a playbook from 30 years ago to challenge China, China is shifting its attention away to Southeast Asia, Latin America, Africa and even the Middle East through its "One Belt One Road" initiative. The math is simple for China. In order to continue its high-powered growth, and peacefully, China needs to expand the economic pie by cultivating emerging markets. Growing its already large economy through domestic consumption is already proving difficult and is second best in a globalized world. The alternative would be a bigger slice from the existing pie, which would surely further antagonize the U.S. and others.
For the U.S. to maintain its position and continue its technological dominance, it has to compete with China in far corners of the world. Understanding the still-dominant U.S. economy and military, President Xi proposed to work with the U.S. on the world stage in a "new power relationship" and was ready to make concessions. Former President Obama balked, and countered instead with multilateral trade agreements, a pivot to Asia, and further engagement in Latin America.
By turning inward and prioritizing a few domestic factories over the larger dynamics at play between the U.S. and China, President Trump seems to be fighting the small battles and conceding the bigger ones. In time, trade frictions with China may subside, not because of his successful tactics, but because trade will have gone elsewhere.
While globalization improves economic efficiency, its distributional impact has been less satisfactory. The U.S. could have forged ahead with its technology and world order, but it failed to find a coherent strategy on a fair distribution of the reward and convince the American people with it. Come President Trump, whose goal is to "Make America Great Again," is antagonizing the emerging world while China goes in and snatches their support.