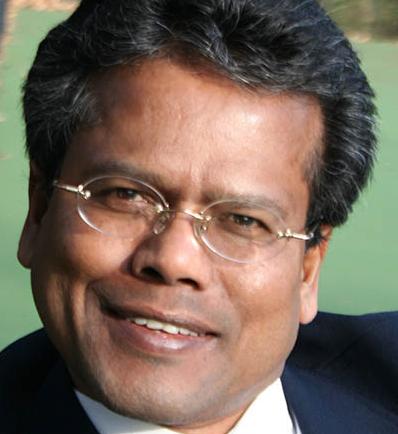 Patrick Mendis
Visiting Professor of Global Affairs, National Chengchi University
Dr. Patrick Mendis is a distinguished visiting professor of global affairs at the National Chengchi University and a senior fellow of the Taiwan Center for Security Studies in Taipei. He previously served as a distinguished visiting professor of Sino-American relations at the Yenching Academy of Peking University, a Rajawali senior fellow of the Kennedy School of Government at Harvard University, and a commissioner to the United States National Commission for UNESCO at the US Department of State.
Mar 03 , 2020

Despite the severity of the coronavirus outbreak, as forecasted by Dr. Li Wenliang in late 2019, the Chinese authorities decided to maintain secrecy and keep the first cases of the sickness hidden from the world. This aversion to transparency is perhaps the main culprit behind the rapid proliferation of the illness and chaos that ensues today.

Feb 02 , 2020

President Donald Trump's authorization of a drone strike that assassinated Iranian General Qassem Suleimani is the icing on the cake for his record of erratic and unpredictable foreign policy. More importantly, it has opened the door for China and Russia to gain military, economic, and diplomatic influence in the Middle East.

Dec 18 , 2019

The US and the West can excoriate China all it wants on China's debt traps, lack of transparency, and pernicious diplomacy. But unless the US and the west come up with better solutions, that dirt road, for the developing world, is still a dirt road.

Dec 12 , 2019

Mongolia has recently tried to extend its diplomacy to fellow democratic nations India and the United States. However, making faraway friends may prove difficult as it faces economic pressure from its communist neighbor to the south – China.

Nov 01 , 2019

China and India both recognize the need to address the issues in their respective countries and it is of mutual interest to incrementally get their relationship back on track.

Apr 25 , 2019

Will This Be the Beginning of the End of Democracy?The University of Minnesota has had over one-hundred years of historic connection with China and nearly a ten

Jan 31 , 2019

When have walls ever worked? A look at history, from China's Great Wall to America's Founding Fathers, shows the futility of Trump's effort to keep the world out.

Jan 31 , 2019

Whatever claims China has made to a "Peaceful Rise," it is clear that "peaceful" is ringing somewhat hollow. China now seeks to create a new set of global norms, starting with ejecting the US from Asia.

Jun 07 , 2018

President Trump's measures to help ZTE get back in business are based on flawed logic. They suggest that steel and aluminum is more crucial to America's national security than semiconductor chips, which are extremely pervasive globally and used in modern warfare. This is absurd, Patrick Mendis and Joey Wang argue.

May 15 , 2018

The "informal summit" between Chinese President Xi Jinping and Indian Prime Minister Narendra Modi at the end of April will likely be extremely consequential. The "Chindian reset" could well be a new beginning that allows the most dynamic region in the world to claim a "pacific" new Asian Century.