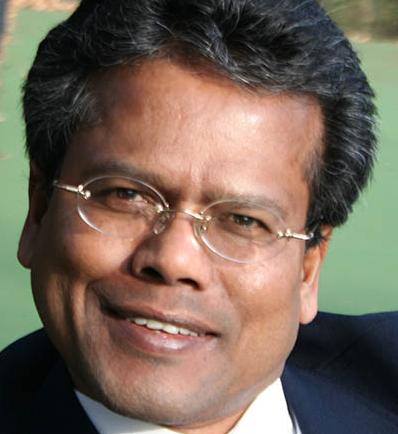 Patrick Mendis
Associate-in-Research, Harvard University
Patrick Mendis, a Harvard Kennedy School's former Rajawali Senior Fellow, is an Associate-in-Research of the Fairbank Center for Chinese Studies at Harvard University and a Commissioner to the United States National Commission for UNESCO at the State Department. Professor Mendis is the author of "Peaceful War: How the Chinese Dream and American Destiny Create a Pacific New World Order" (see www.patrickmendis.com).He is a Senior Fellow of the Pangoal Institution in Beijing and a Distinguished Visiting Professor of Asian-Pacific Affairs at Shandong University in Jinan,China. The views and opinions expressed here are those of the author and do not represent the institution he has affiliated with in the past or present.
Apr 11 , 2018

The Lotus Tower in Sri Lanka is a hallmark of China's geopolitical and geo-economic strategy associated with its Belt and Road Initiative (BRI), and is a symbol that manifests the long diplomatic engagement between China and Sri Lanka.

Mar 27 , 2018

There are several major factors driving the current intellectual property infringement debate in Sino-American trade relations that must be better understood: the cultural factors highlighted by the Chinese epigram that "to steal a book is an elegant offense" and the Made in China 2025 Initiative.

Feb 28 , 2018

Despite the tensions between the two nations in both economic and geopolitical arenas, Washington and Beijing have generally recognized the mutual benefits of trade. This form of "controlled tension" has in the past been able to navigate the contours of various trade disputes. All that changed in 2016.

Jan 12 , 2018

While many countries along the Belt and Road are in desperate need of large-scale infrastructure investment, they must wake up to the fact that what appears to be Chinese largesse must be subjected to much greater scrutiny.

Nov 06 , 2017

President Xi has initiated a third revolution in China by reviving Confucian governance.

Oct 12 , 2017

The North Korea Problem has become a point of dialogue between China and the United States with President Trump declaring that "it's not so easy." As China continues its economic development and global influence, the U.S. President Donald Trump has much to learn from China's experiences.

Jun 07 , 2017

When policymakers decide to deal with China, they should remember that Mao's experience cast a long shadow over China's history. His admiration for America in his youth as well as his later hopes for U.S.-China rapprochement was later negated by his perception of humiliation, invasion, and partitioning by foreign powers, resulting in his deep distrust of America. Whether anyone accepts it or not, this historical context rooted in the French Château will be the frame of reference, however subtle, for China when dealing with the West.

May 18 , 2017

During his historic visit to Sri Lanka in September 2014, President Xi Jinping described the island as a "splendid pearl" while the two countries signed over twenty bilateral agreements in Colombo. Symbolized by the Buddhist-inspired Lotus Tower on the waterfront of the picturesque Beira Lake in the commercial district, the globalizing BRI is reviving the ancient glory of "trade-for-peace" to bring about a more harmonious and prosperous "Pacific New World Order" for the Asia-Pacific region and beyond.

Apr 11 , 2017

Observing the changing dynamics in the United States and elsewhere in the world, the unsettling question is: Will the United States follow the experience of centralized Confucian power—and by default the Communist Party of China (CPC)—to create a Hamiltonian world for Hamiltonians?

Feb 16 , 2017

Apart from various niches of the political and academic intelligentsia, America's relationship with China is one that continues to be largely and mutually beneficial but misunderstood, and one that is generally swept under the carpet in favor of America's Euro-centric view of the world.