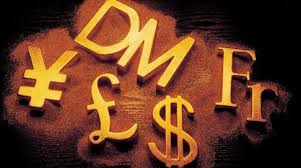 On January 19, 2015, the Ministry of Commerce of China ("MOFCOM") issued a draft of Foreign Investment Law ("The Draft Law") to solicit public comments. It attracted extensive discussion from foreign investors, industry associations, law practitioners, and policy makers in other countries. The comments were due on February 17th. It may take a while to see the final version of the Foreign Investment Law, but it demonstrates the Chinese government's efforts to engage in openness and reform, to promote foreign investment, and to regulate foreign investment behavior.
The Draft Law, once promulgated, will replace the current three foreign investment laws: The Chinese-Foreign Equity Joint Ventures, Law on Foreign Capital Enterprises, and Law on Chinese-Foreign Contractual Joint Ventures. Compared with the existing foreign investment law, the Draft has remarkable features that fundamentally change the structure of Chinese foreign investment.
 To clarify the definition of "foreign investment." The Draft law broadens the scope of "foreign investment" by offering 7 types of activities taken by a company or an investor (Chapter 2), to substitute for the simple and straightforward standard, "whether the investor is registered in China or is not a Chinese citizen." It is a positive response to the increasingly complicated situations with tremendous foreign investment inflow in past years. The Draft Law, for the first time, incorporates the concept of VIE ("Variable Interest Entity") into the foreign investment. According to Article 15, the foreign investment also includes investments which control or hold companies in China by the means of contracts or entrust." However, whether or not it is foreign investment is also under scrutiny by whom it is controlled. Article 45 adds that if controlled by Chinese investors, it will apply to authority as Chinese investors when its investment is in the list of restricted implementation catalogue.
To simplify foreign investment admission process. The Draft simplifies foreign investment admission process by granting national treatment to all investors except the ones whose investments are listed on the "negative list" (Chapter 3).  That is to say, investors are not required to apply for the approval of local branches of MOFCOM, if their investment is not listed in the "negative list." They only need to follow similar procedures as domestic investors do to register their investment with local Administration for Industry and Commerce ("AIC"). This approach refers to the practice of Shanghai Pilot Free Trade Zone ("Shanghai FTZ") which was first established in 2013 to as a pioneer to find out how to further open Chinese market and achieved financial liberalization in a stable and efficient manner. The Draft Law, which comes out two years later, consistent with the initiative of establishing Shanghai FTZ, is part of China's government's efforts to simplify procedures of foreign investment and further facilitate investment in China.
To address supervision on foreign investment. A new information reporting system is introduced (Chapter 5), given that most of foreign investments are no longer required to report to local branches of MOFCOM under the Draft Law. The Draft Law imposes foreign investors obligations to report their information in any of the following situation: (1) new investment; (2) the change of investment and (3) periodic report. The filing information reporting system, combined with the simplified admission process, implies a significant shift from the approach of strict approval to the approach of moderate supervision during and after investment.
To offer a transparent and investment-friendly environment. Another feature of the Draft Law is its emphasis on promoting foreign investment as well as providing protection for foreign investors. In Chapter 6, it states that policy support and industrial policies for certain region are offered to attract foreign investment. Also, a specialized institution will be established as the organization to achieve the governance on foreign investment, to provide information and consultancy for foreign investors, to facilitate its communication with overseas corresponding parties, and to help foreign investors settle disputes. In addition, Chapter 7 clarifies rights for foreign investors, including expropriation, compensation, and transfer. It is noteworthy that it addresses the transparency (Article 115) to disclose laws and judgments related to foreign investment and to grant chances to foreign investors to participate in foreign investment law's rule-making procedures.
The features of the Draft Law demonstrate China's government engagement to establish a stable, transparent, and predictable investment environment in 21st century. It is consistent with China's usual practices to promote foreign investment. And it is also an implementation of the national plan stated at the Third Plenary of 18th CPC Central Committee to "adapt into the deepening opening-up, improving foreign-related laws and regulations and promote construction of new open economic system."
Criticism of the national security review system has already arisen. Some foreign investors expressed their concerns on the possibility that they might be excluded from Chinese market. However, Chapter 4 of the Draft Law provides detailed procedures on the national security review process for approval. The Reviewing Committee shall follow procedures to exercise its authority. In addition, Article 57 also speculates factors that the Reviewing Committee considers in national security reviews. Companies under the scrutiny of authority under the system are only limited to certain industries. Therefore, it is overstated that the national security review system would affect all foreign investors. The last but not the least, China is not the first country that introduced a national security review system. The U.S. has similar system and conducts review by the Committee on Foreign Investment in the United States ("CFIUS"). It is a common practice among states to set up a national security review and it is to the host country's discretion to decide if foreign investment harms their national security.
In all, the Draft Law is not only an important step for China to restructure its foreign investment legal systems, but also a cutting-edge move to building up a transparent, stable and predictable investment environment. After a 30-year open policy, China enters into a period of time to regulate market activities and to provide both domestic producers and foreign investors a healthy and competitive environment. Foreign investors may be open-minded and embrace it a great opportunity to further involve into China's market as well as benefit this evolution.