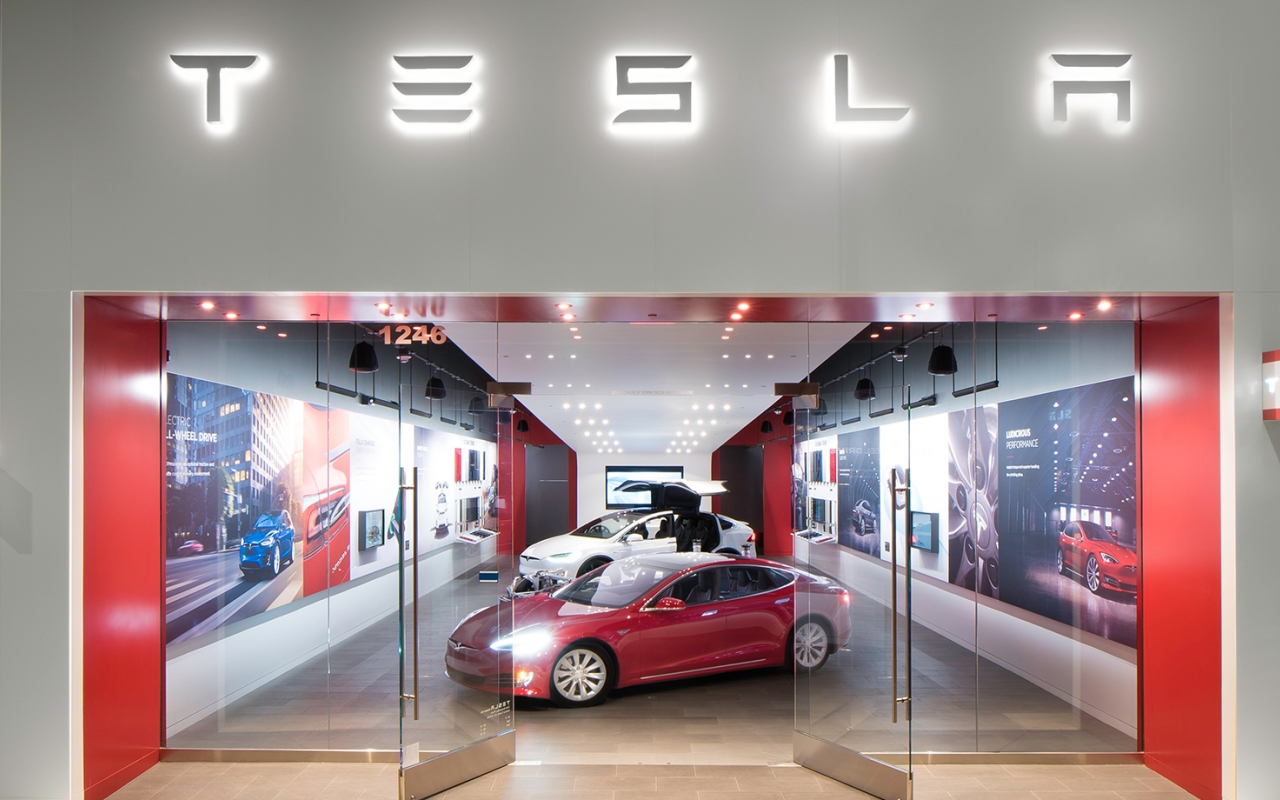 China has kept strict rules on foreign automotive manufacturing investment for decades, with global car companies limited to forming joint ventures with Chinese corporations. But a projected deal by Tesla Motors in Shanghai may break a taboo on majority foreign ownership, and herald a new age for vehicle investors in the world's largest auto market.
In late October, reports circulated that Tesla had reached an agreement with the Shanghai government to build a wholly owned facility in the municipality's Free Trade Zone. This followed the company's June announcement that it was negotiating with Shanghai authorities to produce cars in the city. While neither Tesla nor Chinese authorities have confirmed the American company's 100 percent ownership stake, the arrangement, if consummated, would be a first in the long history of foreign vehicle manufacture in China.
Since American Motors established its Beijing Jeep joint venture in 1983, China has allowed foreign carmakers a maximum of 50 percent ownership in car ventures that sell their vehicles on the domestic market. Volkswagen, General Motors, Toyota, and nearly every other major global vehicle manufacturer has entered the market under these restrictions. These regulations essentially require foreign investors to give away half of their profits, and often mean they must transfer significant technology.
Rare exceptions do exist: under a rule allowing foreign ownership of up to 65 percent of a joint venture if all the vehicles are exported, Honda created a majority foreign-owned joint venture in Guangzhou. The Japanese company took the maximum ownership stake, and in 2005 began to produce in the southern Chinese city and export cars to Europe.
The wild card for the Tesla arrangement is Shanghai's Free Trade Zone, China's inaugural FTZ launched in 2013. Today, China's 11 FTZs preclude several areas of foreign business activity, but in 2016 the government allowed foreign battery companies access to selected zones, including the one in Shanghai. A draft proposal circulated in September, 2017, suggested foreign vehicle makers could be allowed to manufacture electric cars in the FTZs without a foreign partner. However, if the cars were sold within China, they would be assessed a 25 percent tariff the country maintains on imported vehicles.
Tesla already has a significant presence in the PRC. In 2016, the company sold some 10,400 vehicles there, a total accounting for 15 percent of annual revenue. The first quarter of 2017 saw Tesla export nearly 5000 vehicles to China, a pace doubling the previous year's total and accounting for some 20 percent of the company's overall deliveries. Moreover, in early 2017 Chinese giant tech firm Tencent Holdings bought a five percent stake in Tesla for $1.78 billion, further cementing the company's connection to the world's second largest economy.
Tesla would have much to gain by establishing a beachhead in Shanghai. The city has been a car-making nexus for more than 20 years, as VW and GM established their joint venture assembly plants there beginning in the 1980s and 1990s. Tesla could cut its manufacturing costs by drawing on the city's parts production resources, and aim to establish economies of scale with the seemingly growing demand. The company would also save on shipping costs. Unless the current policy is amended, however, Tesla cars sold in China would still be assessed the 25 percent import tax.
For China, readily accessible Tesla cars would help reach the national goal for expanding the number of electric cars on the nation's roads. The PRC is targeting production of two million electric vehicles by 2020, and seven million by 2025. Furthermore, Tencent's part ownership of the company could make Tesla's entry more palatable to protectionists among China's automotive regulating authorities.
But a green light for a Tesla factory could raise some red flags. Tesla's 100 percent ownership of the assembly plant would be key to allowing the company to protect its technology, and have full management rights over the facility. However, the move could set a precedent for other global car manufacturers to create wholly-foreign owned ventures to assemble new energy vehicles in FTZs, or perhaps even outside of the zones.
It might even lead to the end of the 50 percent Chinese ownership requirement for gasoline-powered cars. China's own domestic vehicle makers still trail foreign companies in the country's automotive market share, and would be at a disadvantage should the nation offer foreign corporations such concessions.
Tesla may be a special case, as it targets high-end consumers, ones who are less sensitive to the 25 percent import tax price premium. Foreign manufacturers of less prestigious branded vehicles would likely have problems emulating Tesla's foray into the Shanghai FTZ if their vehicles were assessed the import duty. Though the Chinese government has stipulated all foreign vehicle makers based in the PRC must start producing electric, hybrid plug-in, or fuel-cell vehicles by 2019, these will more likely be made in established plants unless the import duty in FTZs is lifted.
One possible final roadblock may be the larger U.S.-China economic environment. President Donald Trump has in the past lamented American vehicle makers moving production out of the US manufacturing heartland; and in a sign of ongoing dismay with bilateral economic ties, this past August the US Trade Representative Office initiated an investigation of China's commercial practices. But if Chinese officials do sign off on Tesla's proposal to make cars in the Shanghai FTZ, even jawboning from the White House or a hostile economic landscape may not be enough to stop Tesla's major move to China.