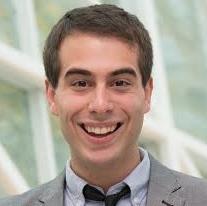 Sampson Oppedisano
Executive Assistant to the Dean, The Milano School of International Affairs, Management and Urban Policy
Sampson Oppedisano is the Executive Assistant to the Dean of the Milano School of International Affairs, Management and Urban Policy at The New School in New York City. His academic background is in international relations and Asian studies with a focus on regional security and nuclear disarmament issues.
Apr 04 , 2018

To China, North Korea has remained, though a thorn in its side at points, a check against Western powers in the region, namely the United States. As with climate change, this the North Korea conundrum is a valuable opportunity for China to continue to prove its desire to become more involved in global crises and continue to showcase its "peaceful rise" in the global community.

Feb 02 , 2018

More often than not, the start of the new year is marked with a sense of hope and renewal, a chance to learn from the previous year's trials and transgressions, a chance of getting things right the next time around. However, if the world has learned anything during the last year that the Trump Administration has been in power, it is that hope, renewal, and learning from past mistakes seem to be far from the top of the administration's New Year's resolution list.

Dec 08 , 2017

When a U.S. president goes on a tour of a region of the world, the goals can range from reassuring existing alliances, to encouraging the adoption of democratic values such as human rights, to working on building diplomatic relations and economic development. Not President Donald Trump.

Nov 01 , 2017

During Barack Obama's time in office, the administration adopted a policy stance known as the 'Pivot toward Asia'. Does the Trump Administration plan to pull back and disengage with the Asia Pacific, potentially as a way to undermine Obama's legacy?

Sep 28 , 2017

Recently, the leaders of the world descended upon New York City for the opening of the 72nd United Nations General Assembly. However, despite Trump's debut speech generating great interest and concern amongst the world and it's leaders, several notable leaders were absent, namely China's President Xi Jinping.

Aug 28 , 2017

The North Korean conundrum continues to plague President Trump, resulting in mass frustration for his country, his administration, and his poll numbers. But there was a previous moment in American history when a U.S. President successfully crafted a path to peace with the rogue nation. Diplomacy could be the key for Trump to create not only a stable Asian-Pacific, but also a stable legacy.

Jun 29 , 2017

One of the primary responsibilities as president is to ensure the security of the United States as well as stability on a global level. To serve as a "threat minimizer" if you will. However, in the last five months, Trump's clear disregard for these responsibilities only serves to further validate concerns about his qualifications to lead.

May 31 , 2017

One of Jared Kushner's business, Kushner Companies, has been urging Chinese investors to invest in several of his high-end luxury projects. In exchange for this investment, investors would be eligible for the EB-5 Visa Program and could immigrate to the United States. This visa is part of federal program that does grant visas to investors but use of the program is troublesome if promoted by someone as close to the President as Jared, especially if used for personal gain.

Apr 18 , 2017

Expected by many to be a showdown, a clash between the world's two powerhouse economies, the long awaited meeting between Trump and Chinese President Xi Jinping, fell far short of that. While the meeting itself was lackluster in regards to the fierce clash many had expected, it did produce two somewhat substantial outcomes — or at least the beginnings.

Apr 05 , 2017

"I didn't want this job. I didn't seek this job. My wife told me I'm supposed to do this." These are the words of Rex Tillerson, the U.S. Secretary of State, the nation's highest ranking diplomat. Tillerson's candid comments come in light of his first trip to Asia where he met with leaders in Japan, South Korea and China.