Pakistan's deep-sea port Gwadar, which the Chinese built and are now operating under a 40-year agreement, remains a subject of considerable interest for much of the world. The port, 605 kilometers east of world's biggest energy choke point – the Strait of Hormuz – has a much bigger strategic dimension than imagined earlier. Nearly 20 percent of world's traded oil (77 percent of which is headed toward Asia-Pacific) pass through the Strait every day. Pakistan's former President Pervez Musharraf described Gwadar as the "economic funnel for the whole region." Gwadar shortens China's route to the world by thousands of kilometers.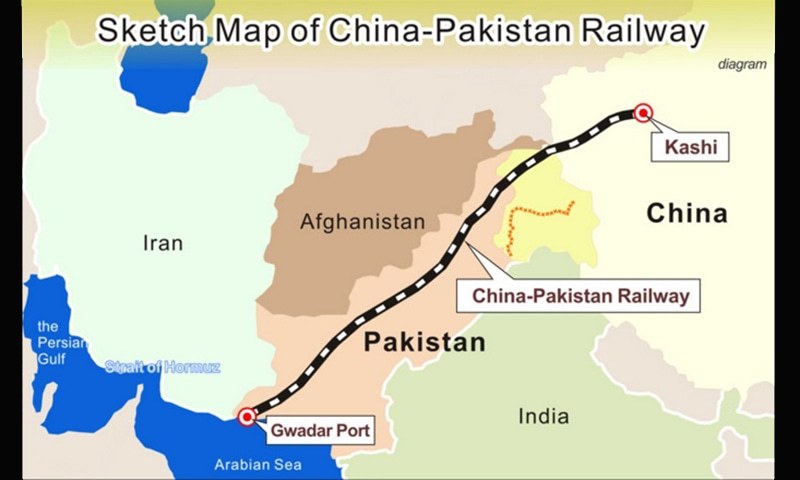 Gwadar's importance increased manifold following China's announcement of China-Pakistan Economic Corridor (CPEC) by President Xi Jinping in 2015, at an estimated cost of $45 billion. Additional projects have now raised the investment volume to $54 billion. As the southern terminal of the CPEC, close to the Strait of Hormuz, Gwadar assumes formidable importance in the high stake power game for strategic control of the Indian Ocean region.
Despite initial challenges there is a considerable optimism in its future, not only because once the Chinese decide on a project they go full steam, but because Gwadar, being a vital cog in the CPEC and the overall Belt and Road strategy, China or Pakistan cannot afford its failure. The projected development of a major highway, rail links, and oil and gas pipelines will convert Gwadar into a transshipment port for China and the Central Asian region.
Unconfirmed reports indicate that after senior Russian officials visited Gwadar, Pakistan has also acquiesced to Russia's interest in using the port. Moscow's gradual thaw towards Pakistan may also be a consequence of this mutual interest.
For Pakistan, Gwadar's industrial free trade zone is potentially the economic engine that can help shore up its faltering economy. The 923 hectare zone will be a manufacturing hinterland for the Gwadar Port and will benefit countries of South Asia, Central Asia, and the Middle East.
Gwadar's location, 460 kilometers west of Karachi, decreases Pakistan's vulnerability against India and gives Pakistan ability to monitor sea-lanes around the Hormuz Straits. Along with Gwadar, the setting up of a naval base at Ormara 349 km west of Karachi will allow Pakistan more secure forward bases and enhanced ability to eavesdrop on India's naval maneuvers in the Arabian Sea.
Underlying China's need is the fact the Gulf Cooperation Council (GCC) countries together account for 60 percent of China's energy supplies. Nearly 75 percent of China's energy supplies pass through Straits of Malacca. The U.S. navy and its allies have a commanding presence in both the regions and can block China's supplies.
Beijing for now seems to be developing Gwadar to be a terminal of Iranian, GCC and African oil, which leaves open the possibility of Chinese naval units patrolling the area surrounding. While this may be the ostensible interest, it is likely that Iran's gas and oil pipelines will extend to Gwadar through an overland route to provide greater security to its supplies from the Gulf.
Gwadar's strategic significance is best understood as a part of growing Chinese acquisition of port facilities, often described as the "string of pearls" in the Indian Ocean region. Gwadar followed Chinese presence in Myanmar, Bangladesh, Seychelles and Sri Lanka, and will soon add Djibouti where a Chinese built naval base is nearing completion.
The U.S. and India are just about the only significant countries looking at the Chinese OBOR/CPEC initiative with skepticism. They believe that the twin initiatives are meant more to secure China's geo-strategic aims with political and security implications for them. Gwadar is therefore, viewed differently by either side.
Despite several Chinese overtures to join the CPEC, India believes that the initiative, of which Gwadar is a key component, is designed for strategic encirclement of India. The U.S. is wary of China supplanting U.S. hegemony around the world.
In this game of power, the fact remains that the U.S. through its land and sea based deployments overwhelmingly dominates the oil producing Middle East region and the sea-lanes. No rapidly ascending power can accept to remain a hostage to such military dominance, hence the Chinese attempts to break out of the U.S. imposed order.
The U.S. will not cede space easily and with India as its surrogate it will try to thwart Chinese attempt to secure a foothold in the Indian Ocean from where it could challenge the U.S. domination. Baluchistan and Gwadar are therefore likely to become contested grounds thorough proxies. It is to prevent a situation like this that Pakistan raised a separate division of troops and a dedicated naval force to provide security to the Chinese personnel and the CPEC projects.
With China rising, Gwadar more than any other Chinese funded port will reshape the strategic map of the region in the coming years.