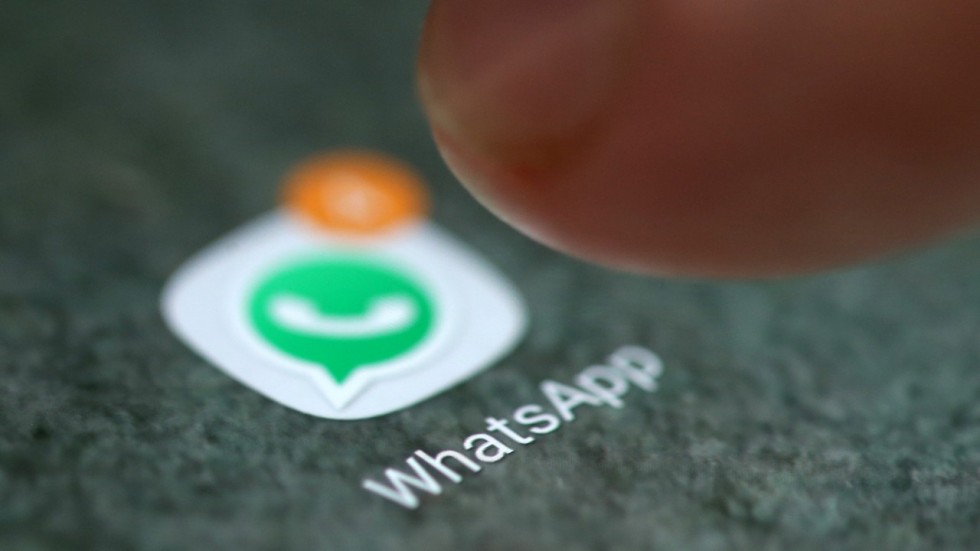 The Chinese government's vast, and growing, control over the internet in China may seem antithetical to the government's policy of encouraging vast foreign investment, yet, China was still ranked as the world's third largest Foreign Direct Investment (FDI) recipient according to the 2017 World Investment Report published by United Nations Conference on Trade and Development (UNCTAD.) The largest sources of FDI in China are in the manufacturing sector (43.2 percent) and in real estate (20.9 percent), according to data from Santander in 2016.
In July 2017, Chinese President Xi Jinping determined that China would further optimize business and open wider to foreign investment, according to Xinhua. Despite the government's supposed openness towards business, China is still known for its extensive and advanced internet control and censorship apparatus. However, the government conducts internet censorship in a practical way: targeting politically sensitive content, instead of focusing on creating blockages for businesses. This has contributed to a coexistence between foreign businesses investing in China and the Chinese Ministry of Industry and Information Technology, the state agency responsible for regulating the internet.
The 1978 economic reforms led by Deng Xiaoping, a revolutionary and the paramount leader of the People's Republic of China during that time, marked the beginning of China's—until then, unprecedented—openness towards the global economy. With the goal of embracing a 'socialist market economy,' the Chinese government allowed foreign investment, and even largely encouraged it, for the first time since the Kuomintang era. With dominant, state-owned sectors co-existing with an open market economy, the combination of central planning with market mechanisms allowed Chinese GDP to rise tenfold since the beginning of Deng's reform period, according to a report from the People's Daily newspaper in 2005.
Unfortunately, openness towards foreign businesses did not transform into openness towards the Internet. Internet censorship was introduced simultaneously with the internet itself in mainland China in 1994. Just like in the rest of the world, the internet soon became a crucial tool for communication for the general population, as well as a space for exchanging ideas. According to data collected by the China Internet Network Information Center (CNNIC) in 2016, up to 50 percent of the Chinese population has internet connectivity. Since China has the largest population in the world, China also makes up the largest sector of internet users, with up to 751 million people, based on data from "White Paper: China Internet Statistics 2017."
For foreign businesses, it is impossible to operate without depending on the internet for conducting business. But even having internet access doesn't mean enjoying full internet freedom. Chinese internet censorship targets 'superstitious, pornographic, violence-related, gambling, and other harmful information,' as per Xinhua News Agency. It is well proven, however, that China also censors other content on the web, namely content that criticizes or negatively impacts the government. Thus, several mainstream websites were blocked in mainland China due to their potential sensitive content, including Facebook, Twitter, Google, and several prestigious foreign news agencies. Several Chinese language websites were also unable to escape the fate of censorship. Yahoo! Taiwan and Yahoo! Hong Kong and Chinese Wikipedia are all censored in mainland China.
Although there is no guarantee that China will ever have a stable and open internet environment, the current situation is considered to be 'spiraling' by foreign business owners, especially considering the inaccessibility of Virtual Private Networks (VPNs), a circumvention tool that allow people to bypass domestic internet controls. James McGregor, a business executive who lived in China for more than 20 years, told the South China Morning Post that "For foreign companies in China, right now is perhaps the most distressing and unhappy time that I have seen." Before the VPN crackdown, members of the public could download and install VPNs from their App Stores and from certain websites. Yet, under the leadership of President Xi Jinping, the government has implemented an unprecedented tightening of internet controls. Almost a quarter of the hundreds of thousands of websites, domains, encrypted sites, online searches and IP addresses were blocked in China as of early April, according to data from the anti-censorship group GreatFire.org and Reuters.
The crackdown on VPNs has had a direct influence on foreign businesses in mainland China, as 25 of the most trafficked global sites were blocked here. United States trade officials have included Chinese internet censorship as one of the key impediments to trade between the two countries, for the first time since 2013. According to Reuters, the American Chamber of Commerce in China said in its most recent report that its members faced "severe challenges competing in China's telecommunications and internet sectors due to investment restrictions, security controls and a range of protectionist measures." Ambassador Michael B. G. Froman from the office of the United States Trade Representative claimed that internet control in China is "hurting both internet sites themselves, and users who often depend on them for their business."
Several multinational corporations have made their own decision about adapting to an increasingly restrictive internet environment in China. Apple, as one of the biggest and the most influential foreign firms in China, showed its willingness to cooperate with the Chinese government by removing all VPN apps from China's App Store in July. According CNBC, Apple CEO Tim Cook described Apple's strategy by saying, "We would obviously rather not remove the apps, but like we do in other countries, we follow the law wherever we do business."
Whether other firms will follow in the footsteps of Apple is debatable, since it requires true commitment for a foreign firm to follow Chinese ideological policy in order to make a profit. In fact, a lot of foreign businesses were 'deported' from China before they could make an effort to adapt to the Chinese market. Richard Robinson, a China-based business owner, mentioned to the South China Morning Post that the controls had hurt small-and medium-sized foreign companies that depended on VPNs. However, he also explained that, "larger companies are still safe in China since they could afford direct links to servers overseas."
Before the initiation of the Golden Shield Project (widely known as "the Great Firewall") in 1998, three attempts were carried out by the Chinese legislature to control internet content and provide guidance for internet users. Despite an alleviation in controls during the Olympic Games in 2008, internet controls in China have been constantly updated and strengthened through legislation since then. Scholar Zhao Jin Qiu argued that the Chinese government is controlling internet censorship in a pragmatic way. In his essay A Snapshot of Internet Regulation in Contemporary China: Censorship, Profitability: he says, "Guided by the principle of 'guarded openness', the government on the one hand seeks to benefit from the economic advantages offered through openness to global information, on the other hand it intends to guard against the harmful influences that they believe the way may have upon social values and national integrity." In other words, the Chinese government regards internet control as an effective tool to create a stable business environment for foreign investors. Despite the recent increase in internet censorship, Chinese FDI still received an increase of 2.3 percent in 2016, even while global FDI flows fell.
FDI is not the target of the government's censorship efforts. On the contrary, China has repeatedly emphasized its welcoming attitude towards foreign enterprises. In addition to President Xi's Davos speech defending globalization, in January, China's State Council published a legal document called the Notice on Several Measures on Increasing of Openness to Foreign Investment and Active Use of Foreign Investment. This reaffirmed the country's openness towards investors.
China is a unique case because it has challenged the western, democratic idea of "opening up". The 1978 Chinese Economic Reforms transformed a centrally-planned economy to a market-oriented economy. Yet, these reforms did not create an inclusive environment. On the contrary, they have emphasized certain degrees of exclusivity. Deng Xiaoping's favorite saying in the early 1980's has become the core of China's opening-up policy: "If you open a window for fresh air for longer than 10 hours, you have to expect some flies to blow in."
Foreign companies may need to budget more for "direct links overseas," as mentioned by Richard Robinson. But as difficult to navigate as it may seem, the Chinese market is still a lucrative market to a lot of foreign investors, especially considering the country's stable political environment and huge population. Compared to internet censorship, economic considerations play a larger role in the decision-making of foreign investors. Losing access to Facebook and Snapchat is still considered a small loss compared to the fortune that the Chinese market can provide to foreign investors.