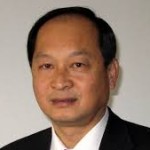 Ding Yifan
Deputy Director, China Development Research Center
Ding Yifan, Deputy Director, Research Institute of World Development, China Development Research Center (DRC).
Apr 10 , 2018

President Trump, whose popularity has recently risen, according to polls, still feels that he is a hero who dares to challenge China. He seems to be unaware of the danger of economic instability.

Mar 28 , 2018

While China is commemorating the 40th anniversary of reform and opening up this year, the Chinese leadership is ready to take measures to make China's economy more open, as Mr. Liu He said in World Economic Forum in Davos. But many China observers don't believe this. The diametrically opposing views of Chinese leaders and foreign observers are not surprising, and this has been the case in the past.

Jan 03 , 2018

The BRICS are already driving the world economy. The willingness of representatives of these emerging economies will make a greater contribution to the sustainable and inclusive development of the global economy and to the improvement of global governance.

Dec 29 , 2017

By pursuing a variable sum game, China and the US will avoid war. In terms of development of science and technology and economic growth, both China and the United States have a sense of competition but only in a peaceful way.

Nov 09 , 2017

Whenever China is faced with a challenge or an obstacle, it overcomes it, and grows stronger in the process.

Sep 19 , 2016

"Democracy" hasn't always meant free elections, and it's never meant nivana. China must cherish its traditional political wisdom and governance framework, and gradually improve its political institutions, in order to render them more appropriate to China's modernization. History tells us that blindly copying Western democracies is a path to disaster.

Nov 19 , 2015

In the past, people measured China's contribution to global economic growth through China's GDP growth. But many factors in the GDP are the profits created by the foreign companies' investments in China, so new ways of looking at the impact of China's economy are in order.

May 08 , 2015

To some extent, the structures of the Asian Development Bank, World Bank, and International Monetary Fund are obsolete: they can no longer meet the needs of new emerging economies and don't reflect today's global economy. The AIIB could serve to invigorate the other banks to become more competitive and efficient.