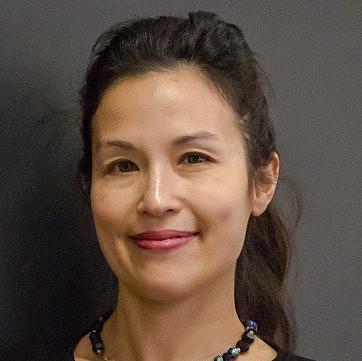 Sara Hsu
Visiting Scholar at Fudan University
Sara Hsu is Visiting Scholar at Fudan University and CEO of China Rising Capital Forecast, a fintech startup covering Chinese financial policies and developments. Previously, she was an Associate Professor of Economics at the State University of New York at New Paltz. Dr. Hsu has published numerous articles and books on the Chinese economy and financial system. She earned her BA from Wellesley College and her PhD from the University of Utah.
May 14 , 2020

The coronavirus outbreak has shaken global supply chains, causing massive ripples in the international market. It is only to be expected that there will also be major changes to how companies approach supply chain management and practices too.

Feb 02 , 2020

While the Trump administration has been quick to celebrate the recently-signed Phase One trade deal between the US and China, the deal is not progress for Sino-US relations. Instead, the limited agreement simply secures US affirmation of Chinese plans that were already underway.

Jan 07 , 2020

The world needs to come up with a strong, multilateral solution for combatting climate change, and China's backing in this effort is essential.

Nov 21 , 2019

China's efforts to stimulate the economy post-crisis have resulted in massive debt accumulation for local governments. Now, the central government must plan to take the steps necessary to clean up its financial mess.

Nov 06 , 2019

The Trump administration is using its blacklist as a weapon against China in the trade war, which will ultimately harm both China and the United States.

Sep 13 , 2019

The phenomenon caused by the trade war of companies looking to relocate their operations to countries other than China is yielding more problems than solutions. With costs unexpectedly rising as a result of relocation, the trade dispute ought to be seen for what it is – an economic war on China.

Aug 29 , 2019

The US has labeled China a currency manipulator, and the trade war does not seem to be ending anytime soon. This may not be the beginning of a US-China currency war, but is definitely another low point in the US-China trade war.

Aug 15 , 2019

China's social credit system has been criticized by Western critics for being an invasion of privacy, but new guidelines show how the social credit system would improve transparency and within China's economy.

Jul 30 , 2019

The e-commerce industry in both the US and China appears to be unstoppable, but how do the companies in both countries compare?

Jun 13 , 2019

Rare earths may be the next target in the US-China trade war, but cutting off exports to the US will backfire on China in the long-run as companies look to other countries as permanent replacement suppliers of the elements.