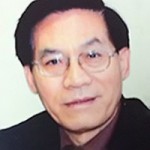 Ma Shikun
Senior Journalist, the People's Daily
Ma Shikun is a senior commentator at the People's Daily.
Aug 26 , 2020

U.S. secretary of state's attempt to form an anti-China alliance is an anachronism. The world has changed fundamentally since the Soviet era, and there's no going back.

Jul 29 , 2020

The United States has moved increasingly from neutrality to direct intervention, which threatens stable peace. Saber-rattling and ill-advised words by U.S. leaders only makes things worse.

Jun 13 , 2020

U.S. President Donald Trump has forced a series of actions that have undermined the confidence of America's allies. Media accounts are replete with evidence of a philosophical split.

Apr 13 , 2020

People of goodwill can see for themselves that China acted responsibly and transparently during the coronavirus outbreak. It bought precious time for the United States and others to respond. Unfortunately, the opportunity was wasted.

Mar 10 , 2020

While a live animal market in Wuhan, Hubei Province, has been widely cited as the source, this has yet to be conclusively proved. The ultimate answer should be used to stop the epidemic, not to place blame.

Feb 19 , 2020

Accolades flow from around the world as an unparalleled effort is made to contain the epidemic. Many countries offer to help as the central government pledges transparency.

Feb 04 , 2020

United States stretches reason past the breaking point as it applies pressure to the company. Britain is adopting the technology anyway, while Meng Wanzhou's rights continue to be violated in Canada.

Jan 13 , 2020

Experts at a recent Global Times forum shared diverse views and framed China-U.S. issues in different ways. But the wisdom of Henry Kissinger continued to resonate and point the way forward.

Dec 17 , 2019

Putting yourself in others' shoes may bring surprises. A China expert explores what makes countries tick, and what drives their perceptions.

Oct 24 , 2019

Positive feedback is abundant about the Belt and Road Initiative and China's motives for introducing it, suggesting that the negative attitude of the United States so far is unfounded.