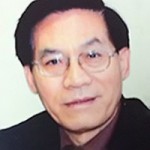 Ma Shikun
Senior Journalist, the People's Daily
Ma Shikun is a senior commentator at the People's Daily.
Apr 29 , 2019

The US has recently begun denying visas to Chinese scholars not just in sensitive high-tech areas, but in the social sciences and liberal arts. These moves not only threaten America's reputation for open-minded exchange with the outside world—some China experts in the US fear that the FBI's actions are a warning of even more aggressive and paranoid "decoupling" of US-China relations in the days to come.

Mar 22 , 2019

Whenever the Chinese People's Political Consultative Conference (CPPCC) and National People's Congress (NPC) hold their annual sessions in March, the subject of Chinese military spending features prominently in US media as evidence of the growing "China threat." This year is no exception.

Feb 28 , 2019

Trump's selfish and erratic behavior puts increasing strain on the relationship.

Jan 15 , 2019

If the US really cared about Africa, it wouldn't make Africans choose between it and China.

Dec 20 , 2018

Scholars believe that it is not advisable to compromise with or to just confront the U.S., but common rules of the game should be established.

May 24 , 2018

As the more powerful of the two countries, it falls to the US to compromise so the summit can be a success.