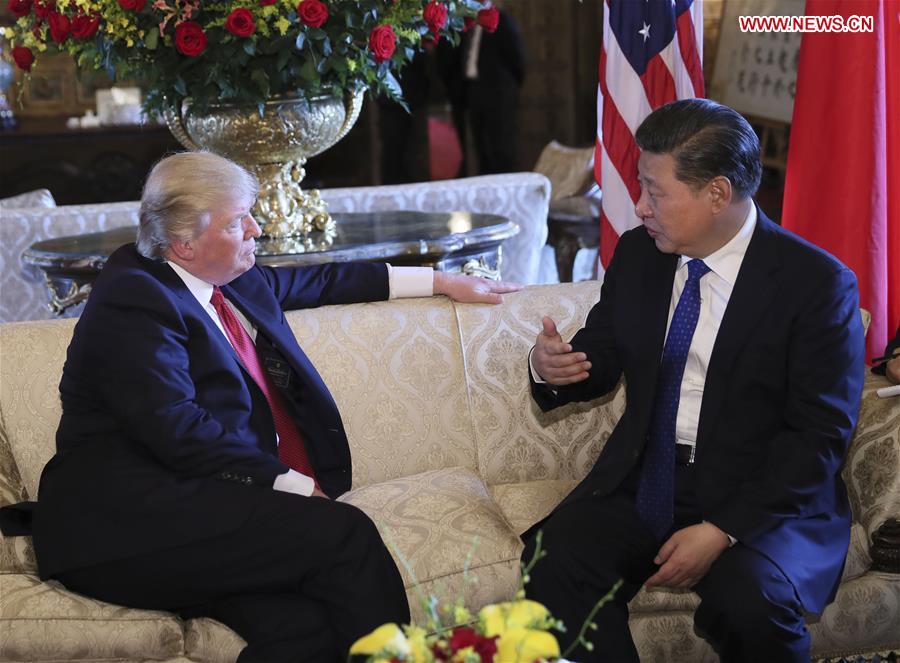 Vice Primer Liu He's on-going US visit marks the beginning of a new round of China-US economic negotiations. It remains a huge question mark whether the consultation can curb the tensions that have been escalating for months. China-US economic relations are at a very important and dangerous crossroads. Considering the Trump administration's increasingly aggressive punitive moves against China, greater uncertainty may be ahead.
It is important to find out to what extent the differences between China and the US are due to true conflict of interests, or politicization. Trump has always blamed China for taking advantage of US openness, but the US has never been in a disadvantaged position either in economic globalization or in trade with China. In the past 10 years, US exports to China increased 11% annually, whilst Chinese exports to the US rose 6.6% each year. US trade with China created numerous American jobs.
According to US statistics, China is its largest export market apart from Canada, and one of its most rapidly growing ones. From 2001-2017, US exports to China increased 578%, far above the 112% increase in its global export growth during the same period. China is the largest market for American airplane and soy bean exports, and the second largest for automobiles, integrated circuits, and cotton. China has also become an important driving force for innovation in the US.
But the mutually beneficial relationship has been twisted lately. Since the end of last year, China has been defined as a "strategic competitor" in the first National Security Strategy and National Defense Strategy the Trump Administration released. The current China-US trade friction has already gone beyond trade. Normally, in a trade dispute, the parties concerned hope to increase exports and reduce the trade deficit. But the Trump administration has reduced its exports of hi-tech products to China. This indicates its real goal is not just to reduce the trade deficit, but to curb China's hi-tech industries.
For years, the US has increased its examination of Chinese investments, citing national security concerns, imposing greater constraints via the Committee on Foreign Investment. The US government introduced the Foreign Investment Risk Review Modernization Act in November 2017, aiming to impose stricter examination of China-related transactions. In the first quarter of 2018, President Trump authorized a Section 301 probe against China, and among the four grievances, three were related to investment. Based on this, the US government is considering activating the International Emergency Economic Powers Act, which would give the president great latitude in limiting Chinese investments in the US.
As former US Treasury Undersecretary Robert Mimmitt said, the depth and breadth of US restrictions on Chinese investments are unprecedented. Commerce Secretary Wilbur Ross also said CFIUS reform has raised the examination of foreign investments to the political level. Mutual trust is the foundation of a win-win economic relationship. American industries and business communities are seeing China in an increasingly negative light, perceiving the Chinese market as less and less open.
The US side displays distrust and misgivings regarding "openness". In April, President Xi Jinping highlighted a series of measures for presenting a more investment-friendly environment and enhancing IPR protection. China also published a timetable for loosening restrictions on foreign investments in auto, airplane, and shipbuilding industries.
Not long ago, the Chinese government cut consumption taxes on 187 items, with average tax rates dropping from 17.3 to 7.7%. As to the allegations regarding unfair trade and China's non-market economy status, the fact is that China has fulfilled all its commitments, something the WTO has recognized.
China and the US are an important part of the global economy. China and the US can cooperate, but great effort and time will be needed for negotiations.