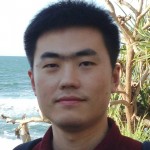 Han Liqun
Researcher, China Institutes of Contemporary Int'l Relations
Han Liqun is a researcher with the Institute of World Political Studies, China Institutes of Contemporary International Relations.
Feb 20, 2022

Different security concepts held by Russia, Europe and the United States lie at the core of the crisis and won't be easy to reconcile. As America promotes fear of an imminent invasion, Russia has remained poised, and Europe — which has ceded its security to the U.S. —simply hopes for the best.

Jan 05, 2022

A permanent reduction in global oil and gas output may come sooner than expected. Fossil energy companies are looking ahead with caution. Instead of investing their profits in exploration or production, they are turning to capital markets.

Dec 22, 2021

Unless the United States comes up with a way to promote regional interaction, it will become increasingly difficult to return to a constructive track. It risks becoming a bystander, a follower or even a saboteur of economic cooperation.

May 28, 2021

China and the United States should proceed from easier topics to more difficult ones, seeking new paradigms of interaction under new circumstances. Success in climate cooperation, if achieved, may serve as a demonstration of feasibility for other areas.

Apr 06, 2021

Europe needs sustainable China policy, as it currently finds itself in a dilemma. It wants the economic benefits of trade with China, but it is loath to cut ties with the United States, which it needs for markets and security. It a fast-changing world, it needs to find a path forward.

Mar 11, 2021

The new U.S. president is relying is his political memory as he approaches relations with Europe. But the world no longer matches the memories. He will face significant new hurdles. Donald Trump made structural changes that will not be easy to undo.

Oct 11, 2018

There are three important elements.

Jun 02, 2016

Ultimately, the regional order is shaped by economic relations. The current cooperation structure accommodates the interests and comfort levels of multiple parties, and opens up new space for compromise and dynamic balance through mutual adaptation and acceptance. China has gained invaluable experience in neighborhood diplomacy, and the country's neighbors have gradually gotten used to China's rise.

Nov 30, 2015

Historically, international development cooperation without financing arrangements often had no future. Although the Paris Conference opens now, there has been no systemic progress on climate financing. If developed countries fail to make clear arrangements on how to finance the $100 billion target, developing countries may well refuse to sign on the final agreement. It is therefore essential for the parties to reach a realistic and politically acceptable financing scheme.